It's necessary for teachers to take lead and always inspire every child to learn better: Education Min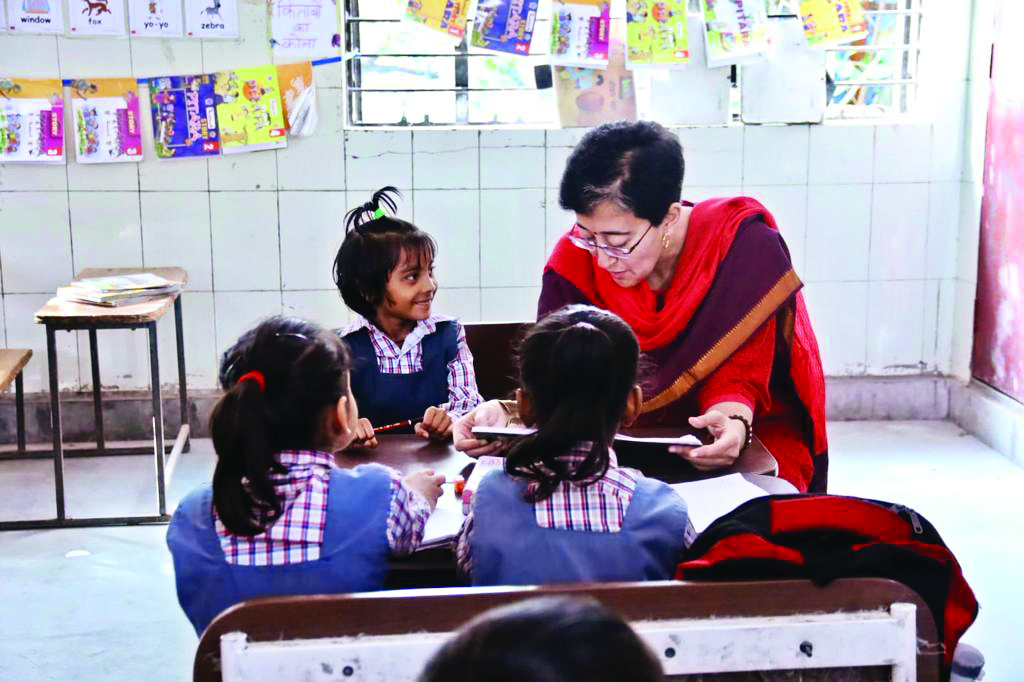 New Delhi: Education minister Atishi during a visit to an MCD school in New Friends Colony issued instructions for monitoring the learning progress of each child and emphasised the need to provide customised learning based on their individual learning requirements.

The minister also attended the Mission Buniyaad class with the students and interacted with students and teachers.
"It is necessary for teachers to take the lead and always inspire every child in their class to learn better. It is only by taking these actions that the objectives of Mission Buniyaad will be accomplished," she said.
She further said that in the last 15 years, BJP had neglected the MCD schools and disregarded the efforts of teachers but now the atmosphere of schools is changing with the new government.
In order to strengthen the future of the country, it is necessary to strengthen the foundation of the children, she said. "The process of transformation has begun in the MCD schools now. Following this MCD schools are now focusing on creating a conducive learning environment for every child studying in them," Atishi said.
Under the mission, children participate in classrooms of different levels with the objective to take students from the basic level to the advanced learning levels. Merely relying on bookish knowledge is not
sufficient to achieve this and students are provided with an environment where they can learn through play.
She emphasised that each child should be given equal opportunity to learn better and be encouraged to improve foundational skills. "It is now our responsibility to give them that opportunity and ensure that they have equitable learning levels as their counterparts in other schools while leaving from here," she said. With the new changes implemented students from grades 3 to 5 are being prepared to read short stories fluently, without hesitation, while students from grades 6 to 8 are being equipped to read advanced stories seamlessly. This will help them in understanding their textbooks.