IP University East campus almost ready, CM Arvind Kejriwal to inaugurate soon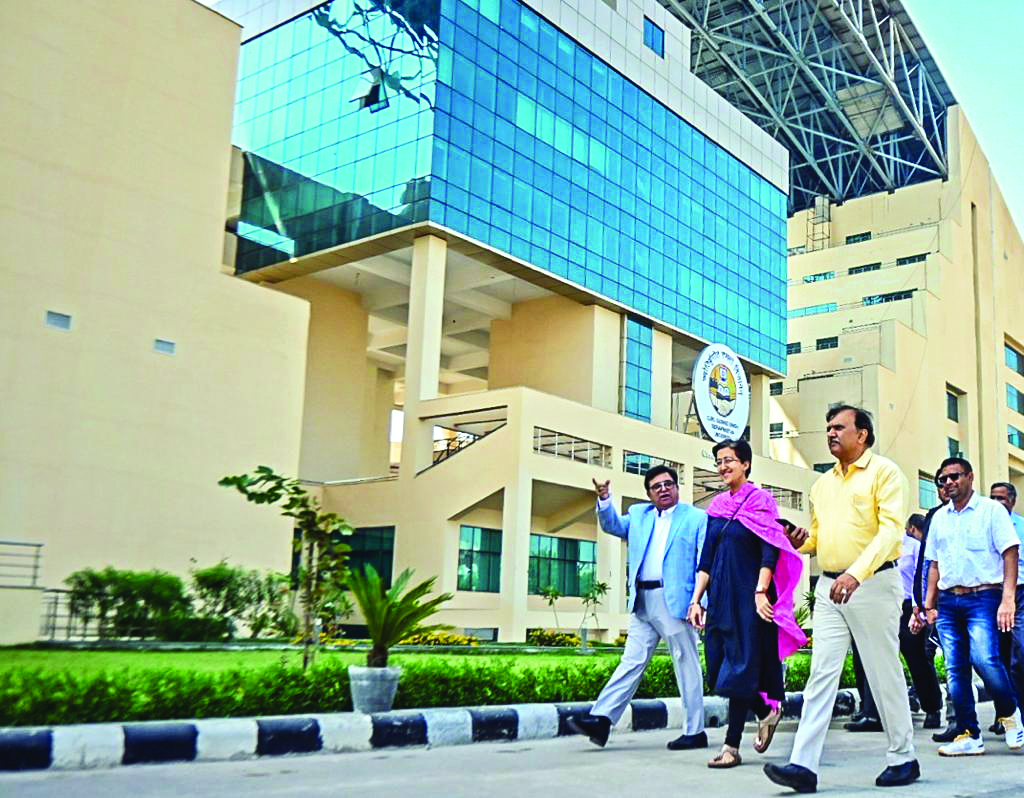 New Delhi: The East campus of Guru Gobind Singh Indraprastha University (GGSIPU) is almost ready and will be inaugurated by Chief Minister Arvind Kejriwal soon, the government said in a statement.

While visiting the campus, Delhi Education minister Atishi said that around 2,400 students will be able to receive education at the campus.
The campus is built with 5-star rating standards and has modern facilities — laboratories, sports halls, a library, and hostel blocks for students. In addition to the sports hall, the construction of 2 tennis courts and a football field is also being done on the campus.
Five specialised centres including those of robotics and automation, design and innovation, fire management, and liberal arts are being constructed to meet the demands of 21st-century skills. The centres will provide students with the opportunity to learn and develop skills that are essential for their future careers. The campus will meet its electricity demands on its own through net zero energy consumption and have zero sewage discharge with water conservation. The entire campus will be powered by solar energy with the provision of solar panels in every building.
"This magnificent campus of IP University is the result of Delhi Education Revolution crusader Manish Sisodia's vision. It has been designed to meet the demands of 21st-century skills and will provide students with a world-class education," she said.
The campus has 4 lecture halls, each with a capacity of 120 people. In addition, there are 24 classrooms with a capacity of 100 people each. A sports hall with a capacity of 300 people has also been built here, and a 5-storey auditorium block with a total capacity of 650 people has also been constructed. Hostels and residential blocks have also been constructed on the campus for students.