In joint operation: 4 men arrested for cheating US citizens of $20 million via fake call centres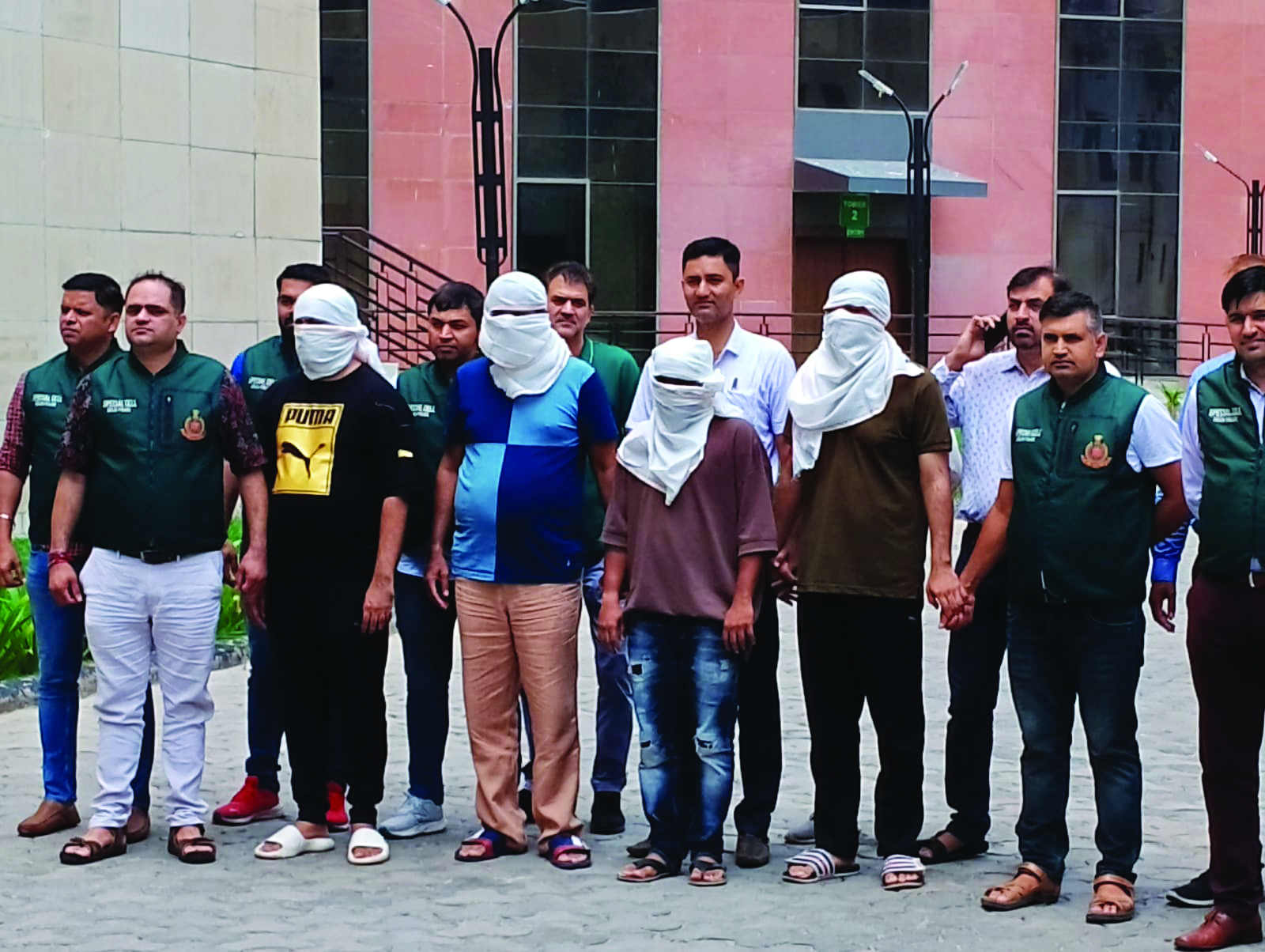 New Delhi: The Delhi Police in coordination with FBI Legal Attache and Interpol has arrested four men for allegedly cheating US citizens of more than 20 million dollars by running fake call centres, officials said on Sunday.

The accused Parth Armarkar (28), Vatsal Mehta (29), Deepak Arora (45) and Prashant Kumar (45) were arrested from different states of the country, they said.
Police said the accused operated call centres in Uganda and in several parts of India, including Delhi.
A senior police officer said Mehta, a native of Ahmedabad in Gujarat, is the head of the crime syndicate and supervised the functioning of the Uganda-based call centre.
Special Commissioner of Police (Special Cell) H S Dhaliwal said their team received information through secret informers, FBI and Interpol that some international cyber criminals based in India, the US and Uganda were running call centres by posing as employees of US Internal Revenue Service, Social Security Administration, Drug Enforcement Administration and other US agencies.
One of the accused, Armarkar, he said, impersonated as Uttam Dhillon, who had served as the acting administrator of the US Drug Enforcement Administration and as the director of Interpol Washington. The accused defrauded victims of over 6 million USD through call centres operating in Uganda, Africa. He is an Indian national and visits India occasionally, the officer added.
"The Federal Bureau of Investigation (FBI) and the Delhi Police shared technical evidence and information on Armarkar, which led our team to identify his whereabouts in Ahmedabad from where he was running part of the criminal activities," the senior police officer said.
Armarkar's arrest helped in nabbing Vatsal Mehta, who was on the run, he said.
"During further investigation, two more accused Deepak Arora and Prashant Kumar, who were the main co-conspirators were tracked down and apprehended from Uttarakhand. They were on the radar of the FBI since some time," the officer added.
"As part of the coordinated action, the FBI has interviewed over 50 victims so far and also collected evidence of fraud of more than 20 million USD which will be produced in court as per procedure. Two victims from the US have also been examined through video calling by the Special Cell of Delhi Police," Dhaliwal said.
The accused were taken on police custody remand for five days, police said, adding that the investigation is underway.