In joint meet, Rai appeals for reduction in stubble burning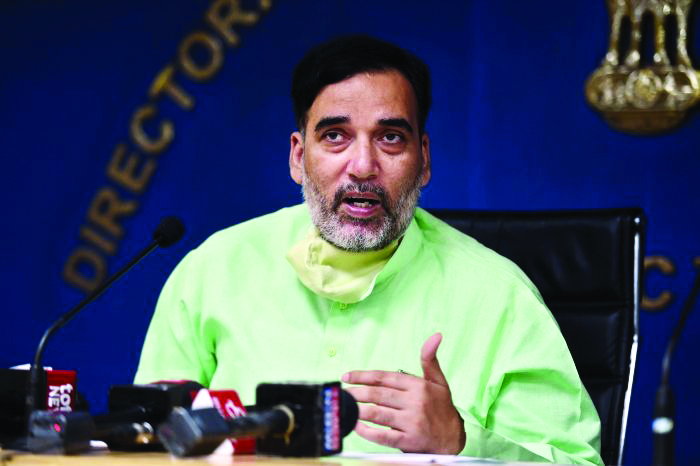 New Delhi: In a crucial joint meeting of Central and State Agriculture Ministers held through video conferencing, Delhi Development minister Gopal Rai appealed for a reduction in stubble burning.

The meeting focused on addressing issues related to stubble management and devising practical solutions to tackle the escalating pollution caused during the winter months.
The minister spoke about the Winter Action Plan devised by the Delhi government to combat winter pollution in Delhi. One of the key elements of the plan is the free distribution of Pusa Bio-decomposer in paddy fields, yielding positive outcomes by decomposing stubble and improving field fertility.
"To combat this challenge, it is crucial for all states to join hands and collaborate on stubble waste management. Today's meeting was an opportunity to discuss a collaborative action plan with Agriculture Ministers from Punjab, Haryana, and Uttar Pradesh to address this pressing issue," Rai said.
He further outlined the comprehensive action plan for stubble management in Delhi this year, which includes the spraying of Pusa Biodecomposer in more than 5,000 acres of fields, organising 50 training camps and agricultural machinery exhibitions to educate and empower farmers, and putting up 2,500 hoardings to raise awareness about stubble management among farmers.
The minister also praised the effectiveness of the Winter Action Plan, stating that Delhi witnessed a steady decline in PM 10 and PM 2.5 levels over the years, resulting in a remarkable drop in the city's Air Quality Index (AQI). The AQI reduced from 26 in 2016 to 6 in 2022, indicating a 30 per cent reduction in pollution levels over the past eight years.
"In the coming days, we will focus on resolving the stubble-burning problem as a priority. We will also appeal to the neighbouring state governments to collaborate with us to combat pollution collectively, ensuring that Delhi and the entire northern region of India can be liberated from pollution," Rai stated.