In a first, L-G chairs meeting to review status of CETPs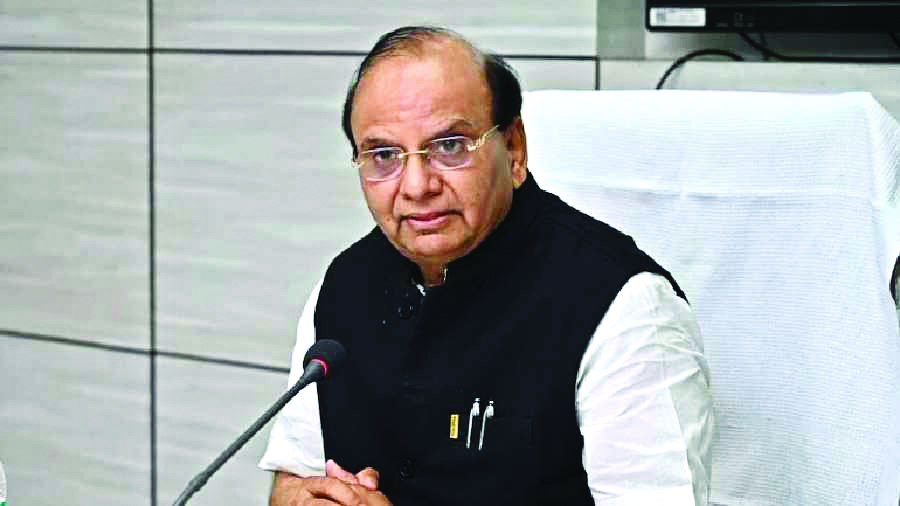 Concerned with the untreated industrial effluent flowing into the Yamuna, Delhi L-G, VK Saxena, in a first, chaired a meeting to review the status of the Common Effluent Treatment Plants (CETPs) functioning in the industrial areas of the national Capital.
The meeting sought to assess the role of CETPs in mitigating pollution in the Yamuna. It was brought to the notice of L-G that CETPs were running at only 68-70 per cent of their capacity and many plants required up-gradation. It was also informed that for the last 10 years no audit of the plants had been undertaken.
Of the 40,805 industrial units and other such establishments in the city, only 64 per cent, i.e. 26,077 were connected to CETPs for treatment of effluent generated by them, as a result of which 23,149 i.e. 36 per cent units were discharging industrial effluent directly into the Yamuna. The L-G described this as criminal negligence on part of the Industry Associations and the government.
The L-G expressed deep concern over the fact that there are still 36 per cent of industrial units who were not connected to CETPs and even amongst those who were members, 33 per cent were not paying membership charges, resulting in unmitigated pollution into the river.
The L-G set a deadline of 30 days to complete the assessment and directed officials present in the meeting to constitute a team comprising officers and representatives of the CETPs to get this task done.
It also came out that due to lack of any other alternative, where the treated water from CETPs could be discharged, CETPs that were treating their effluent were discharging the same in the Najafgarh drain. This was resulting in treated effluent again getting polluted before entering the Yamuna. The L-G directed agencies like DDA, MCD and DJB to identify their respective water bodies, where the treated water from the CETPs could be discharged, rather than draining the same into the Najafgarh drain/the Yamuna.
The L-G assured the CETPs that all such matters will be suitably addressed and taken up once the assessment of the installed capacity of the CETPs is completed in the next 30 days.