IIT Delhi plans multiple outreach programmes in UAE to attract students for its Abu Dhabi campus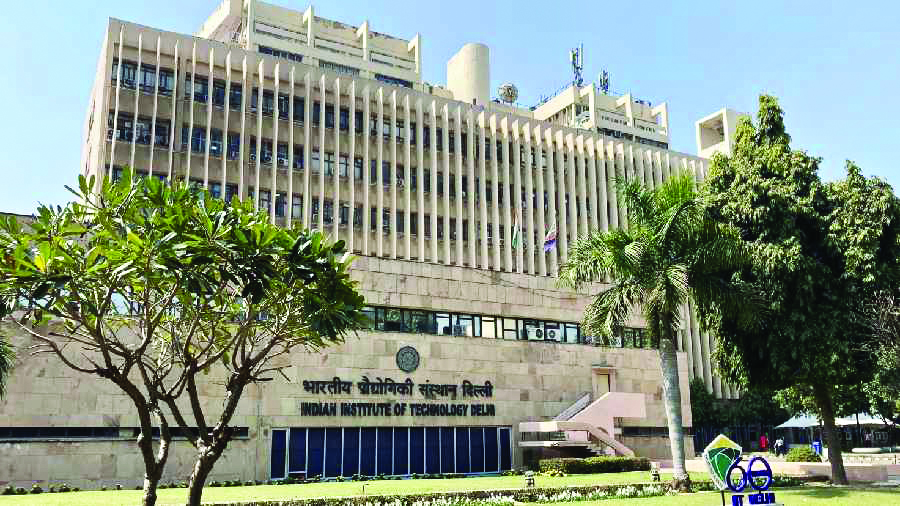 New Delhi: Setting the ball rolling for the first batch of its Abu Dhabi campus, the Indian Institute of Technology (IIT) has planned a diverse range of multiple outreach events in the UAE to attract students besides planning training programmes for various stakeholders, according to Director Rangan Banerjee.

"We have planned a diverse range of events till the end of the year and beyond as part of the efforts to reach out into the education landscape of Abu Dhabi. The institute has also planned to hold other training programmes for various stakeholders in Abu Dhabi and the UAE in the coming month," Banerjee said at a press conference.
At present (July-August 2023), a three-week mathematics immersion programme is underway in Abu Dhabi, where selected high school students are undergoing an intensive programme in mathematics being taught by IIT Delhi faculty.
"This programme is designed to be a rigorous in-class experience in mathematics, meant for talented high school students. During July 18-20, 2023, a summer outreach programme was organized in Abu Dhabi, for which IIT Delhi faculty and students travelled to the country and about 100 students from Abu Dhabi attended the event.
"The students were introduced to various contemporary areas of interest, such as assistive technologies, healthcare and biosciences, artificial intelligence, generative AI, robotics and bionics, and a genomics workshop. All sessions, including the hands-on activities, received an overwhelming response from the students," he added.
The Ministry of Education and Abu Dhabi's Education and Knowledge Department (ADEK) had last month signed an agreement for setting up the campus of IIT Delhi in the gulf country.
The Memorandum of Understanding (MoU) was signed during Prime Minister Narendra Modi's visit to the UAE. The MoU is part of the "IITs go global" campaign. Indian Institute of Technology (IIT), Delhi is the second IIT to announce setting
up an offshore campus. Last month, IIT Madras had signed an MoU for setting up its campus in Tanzania's Zanzibar.
During July 10-19, 2023, a 10-day Future Changemakers Summer Bootcamp for students from Abu Dhabi was conducted on IIT Delhi campus. A selected number of visiting students from Abu Dhabi were exposed to contemporary topics like climate change and sustainability, design thinking and modelling, artificial intelligence and its applications, and novel materials for engineering and healthcare.
"The students stayed on IIT Delhi's residential campus and experienced campus life first-hand, and also enjoyed fun off-campus activities and sightseeing, including a visit to the new Parliament building," he said.