I-Day: Face recognition cameras and 10,000 security personnel to be deployed at Red Fort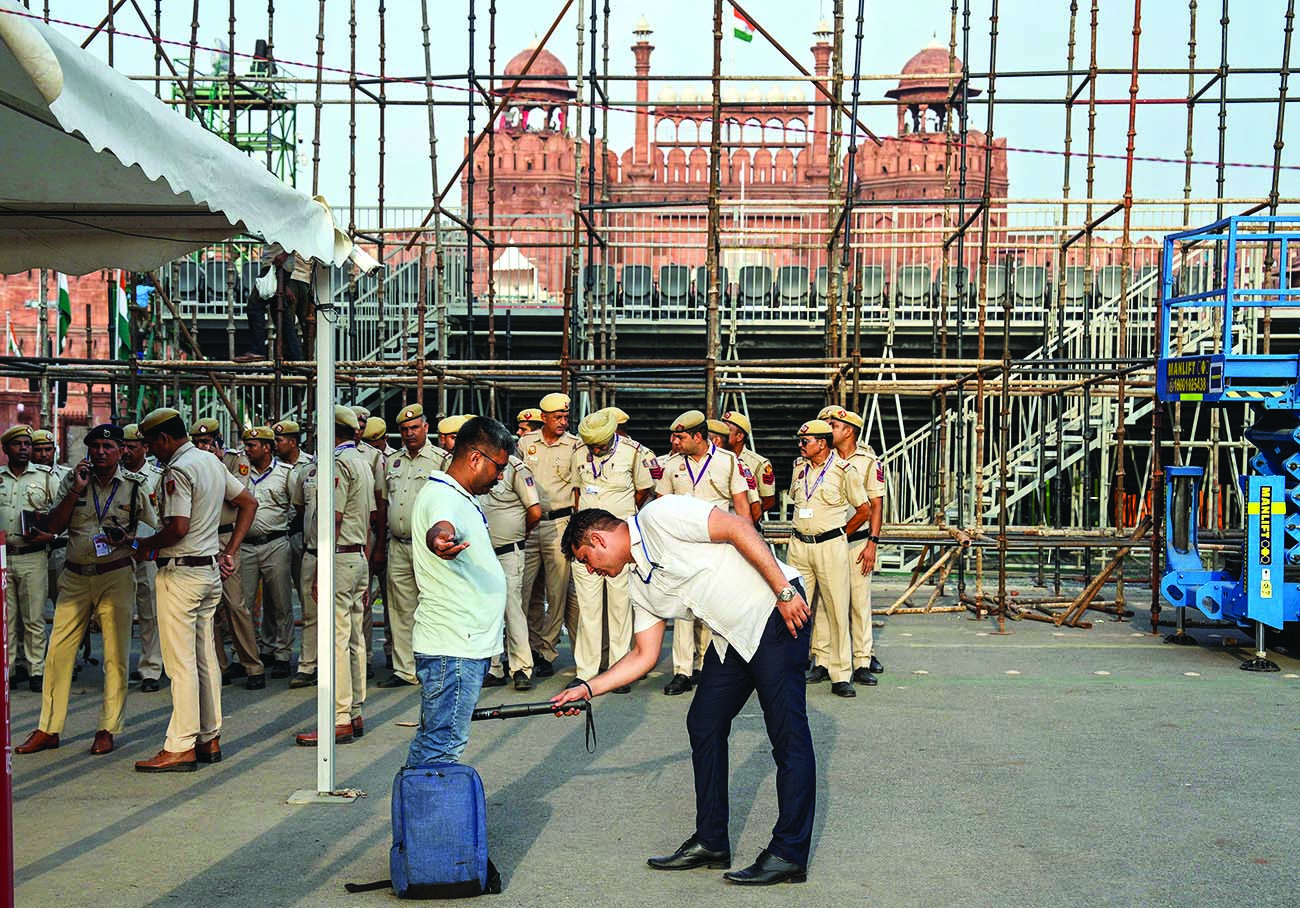 New Delhi: Gyan Path in front of the Red Fort in central Delhi will be decked up with flowers and G20 signage and more than 10,000 security personnel will be deployed for the Independence Day celebrations when Prime Minister Narendra Modi will address the nation, officials said on Friday.

Around 1,000 cameras with facial recognition and video analytic systems will be installed in and around the Mughal-era fort and at other strategic locations to ensure foolproof security and monitor VVIP movements, police said.
Around 70 to 75 couples from every state are among the special invitees to the programme and they will attend it in their traditional dresses. Sarpanches of vibrant villages, nurses, fishermen and labourers engaged in the construction of Central Vista project are also among the special invitees.
"This year more than 20,000 officials and civilians will take part in the Independence Day celebrations. Gyan Path is being decorated with flowers and G20 signage for the national festival," a senior police officer said.
Security has been beefed up across the national Capital in view of the 77th Independence Day celebrations on Tuesday with more than 10,000 security personnel to be deployed.
The areas surrounding the Red Fort will be demarcated as a "no kite flying zone" until the programme gets over. Several personnel will be deployed with necessary equipment on strategic locations to intercept kites, police said.
During Prime Minister Narendra Modi's Independence Day address in 2017, a kite had landed just below the podium. The prime minister had, however, continued with his speech unfazed.
According to the police, anti-drone systems will be installed at the Red Fort as is convention. All anti-terror measures are being initiated, including installation of air defence guns. Snipers, elite SWAT commandos, kite catchers and sharpshooters will be positioned at strategic locations for the security of the prime minister and other VVIP guests.
"There were certain restrictions over the last couple of years due to COVID-19. However, Independence Day will be celebrated with full enthusiasm this year. Therefore, there will a robust and adequate deployment of police. Besides, we will also be coordinating and sharing real-time information with other agencies to provide security. The Delhi Police will also use technology for security purpose. We are on our toes and doing rehearsals," Special Commissioner of Police (Law and Order) Dependra Pathak said.
"The Delhi Police has also intensified patrolling and anti-sabotage checks. Hotels, guest houses, parking lots and restaurants are being checked and verification of tenants and servants is being carried out. Meetings are also being held with RWA (resident welfare associations) and MWA (market welfare associations) members," Deputy Commissioner of Police (North) Sagar Singh Kalsi said.