'How to tie noose?', DMRC employee browsed after killing wife, daughter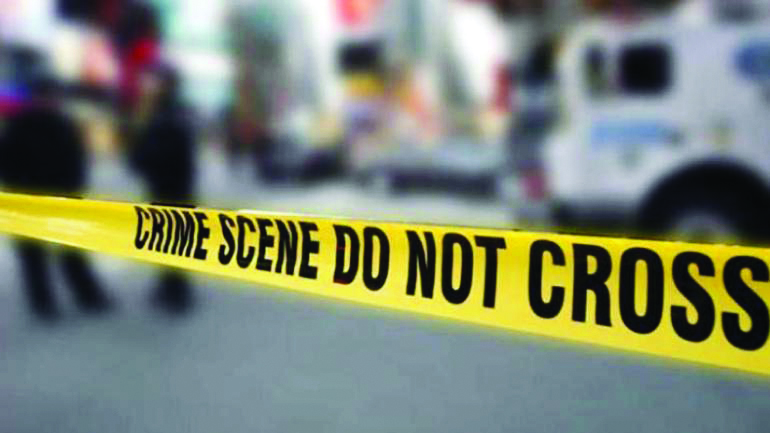 New Delhi: The DMRC employee who allegedly killed his wife and daughter in east Delhi's Jyoti Colony area on Tuesday had searched on the internet how to tie a noose?' before hanging himself, police said.

According to police, the desktop in Sushil Kumar's (43) room, where the bodies of the DMRC employee and his wife were found, was on when they reached the spot. Kumar had apparently browsed the internet before committing suicide.
Kumar on Tuesday afternoon was found hanging from the ceiling of a room on the second floor of a building, his wife Anuradha (43) was found dead on the floor in the same room with her throat cut open, Deputy Commissioner of Police (Shahdara) Rohit Meena said.
Police found the couple's 13-year-old son in an injured condition, lying beside the dead body of his six-year-old sister, he said
Both the children had their throats slit, police said.
Kumar, the youngest among three brothers and a native of Uttar Pradesh's Banaras, lived on the second floor of the building with his family. His eldest brother who died during Covid-19 lived with his family on the ground floor while the other brother, Sunil, lives on the first floor.
When police knocked on the doors of their house, Kumar's niece Monika said she initially thought that it was a mistake.
"I woke up around 11 am and was cleaning my house when police knocked on our door and told me that they received a call about the incident. I told them that we heard no noise and it could be a prank call. However, when they went upstairs and broke open the gate, they found the four in different rooms," she said.
"My cousin was alive at that time and he was immediately taken to the hospital. My uncle (Kumar) called me two days ago and asked Rs 60 through UPI for some work," she said.
The preliminary investigation revealed that Kumar was going through a financial crisis. It is suspected that he took this decision over this issue, police said.
The documents received on the spot showed that Kumar had mortgaged jewellery, taken loans and was under a financial burden. His phone has been sent for examination and further facts will be revealed after his account and forensic analysis, they said.
Kusum Rani, Anuradha's elder sister, said that she never heard that her sister and family were under financial debt.
"My daughter received a call that something has happened to Anuradha and her family. She was informed that they might have committed suicide. My daughter, who is currently inconsolable, was very close to her and they used to talk to each other daily via video call. I spoke to Anuradha around three to four days ago," Rani said.
The couple had a love marriage around 12 to 13 years ago. They met with each other while doing their diploma, Rani said.
"There was no domestic issue between the couple and never heard that they were in debt. If they had any kind of situation like that then she could have asked me or our retired father for help," she said.
A kitchen knife used by Kumar in the incident was recovered from the room where the couple's dead bodies were found, police said. Kumar worked as a maintenance supervisor in the Delhi Metro Rail Corporation (DMRC) at East Vinod Nagar depot, police said.