Heist in jewellery store — thieves disconnect CCTVs, drill hole in wall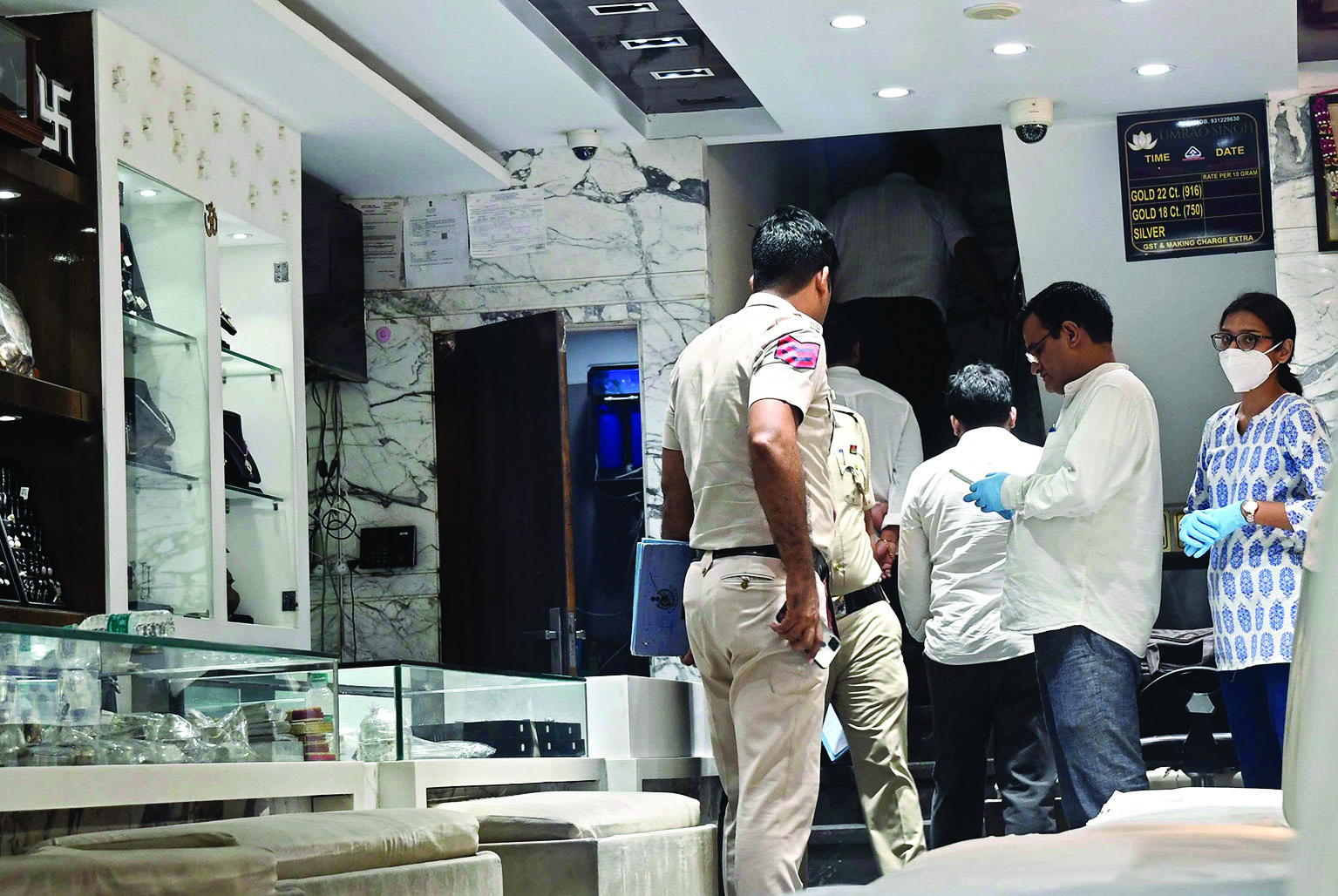 New Delhi: Thieves executed a meticulously planned heist in south Delhi's Jangpura at a jewellery store, stealing ornaments worth between Rs 20-25 crore.

Umrao Jewellers became the scene of the sensational theft, as thieves reportedly made off with a staggering haul of ornaments estimated to be worth between Rs 20-25 crore. The heist took place at Umrao Jewellers in the Bhogal area, occurring between Sunday evening and Monday morning.
The perpetrators displayed an impressive level of cunning, disconnecting the store's CCTV cameras before executing their plan. They gained entry to the strongroom, which housed the valuable jewellery by drilling a large hole in its wall.
To add to their loot, they also plundered the jewellery on display in the showroom. The store's owner, who had secured the premises on Sunday evening, discovered the audacious theft upon opening the store on Monday morning.
As per their routine, the store remains closed on Mondays. Authorities are currently reviewing the CCTV footage recorded before the cameras were disconnected, but no arrests have been made at this point.
In a chilling parallel, a cooperative bank in Haryana's Ambala also fell prey to a daring heist as thieves managed to break into the bank premises using a gas cutter to drill a hole through the wall. Once inside, they proceeded to open a staggering 32 lockers, pilfering jewellery and other valuables.
The audacious theft only came to light on Monday morning, as the bank had been closed over the weekend. Authorities in Ambala are working to unravel the mystery behind this perplexing crime.