Heatwave at some places in Delhi; rains to bring relief from today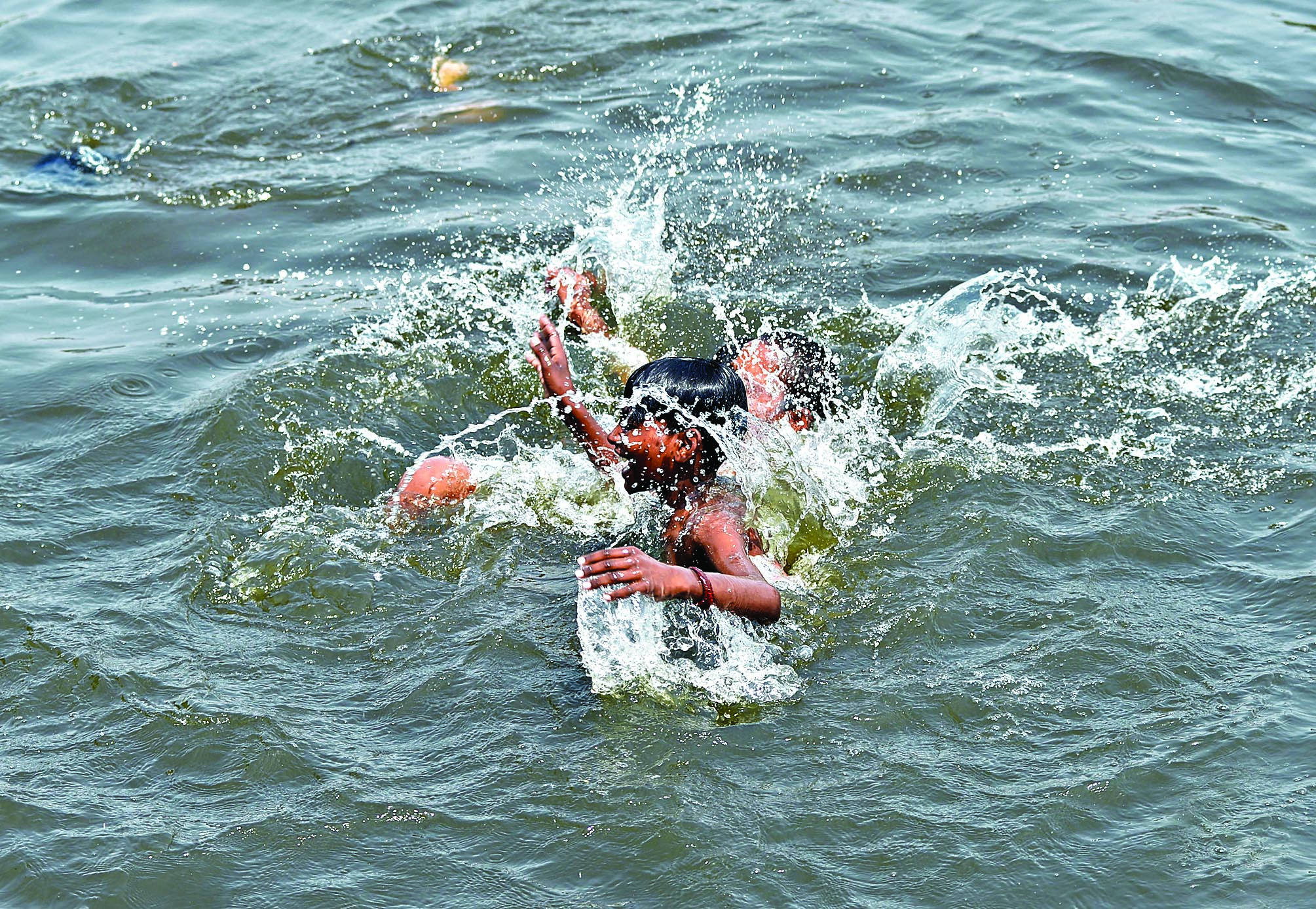 New Delhi: Heatwave conditions prevailed at isolated places in Delhi on Sunday, and a fresh spell of rain will provide some relief starting Monday, the India Meteorological Department (IMD) said.

Delhi's primary weather station, the Safdarjung Observatory, logged a maximum temperature of 40.4 degrees Celsius, three notches more than normal. The minimum temperature settled at 22 degrees Celsius, which is normal for this time of the year.
Several places in the national Capital recorded a maximum temperature three to four degrees Celsius above normal.
The automatic weather station in Pitampura recorded a heatwave, with the maximum temperature (41.9 degrees Celsius) settling five notches above normal.
The threshold for a heatwave is met when the maximum temperature of a station reaches at least 40 degrees Celsius in the plains, at least 37 degrees Celsius in coastal areas, and at least 30 degrees Celsius in hilly regions, and the departure from normal is at least 4.5 degrees Celsius.
The Najafgarh and Sports Complex stations both recorded maximum temperatures of 42 degrees Celsius and 42.4 degrees Celsius, respectively.
The IMD said a western disturbance active over the western Himalayan region is predicted to bring a fresh spell of rain in the plains starting Monday.
Earlier this month, the Met office predicted above-normal maximum temperatures for most parts of the country from April to June, except parts of the northwest and the peninsular regions.
Above-normal heatwave days are expected in most parts of central, east, and northwest India during this period.
In 2022, Delhi recorded its second hottest April since 1951 with a monthly average maximum temperature of 40.2 degrees Celsius.
The city saw nine heatwave days in April last year, including four in the first 10 days, which was the maximum in the month since 2010.
It had recorded a high of 43.5 degrees Celsius on April 28 and April 29 last year. This was the highest maximum temperature on an April day in Delhi in 12 years.
Delhi logged six heatwave spells in the summer season last year, the deadliest being in mid-May when the maximum temperature soared to 49 degrees Celsius at some places.
India logged its hottest February in 2023 since record-keeping began in 1901, according to the IMD.