HC sets aside trial court order discharging Sharjeel, 10 others; orders framing of charges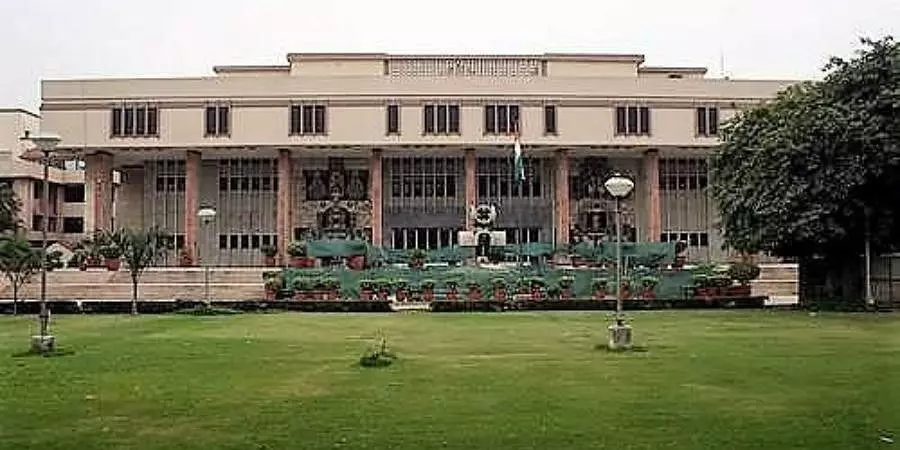 New Delhi: The Delhi High Court on Tuesday set aside a trial court's order discharging 11 people, including JNU student Sharjeel Imam and activists Asif Iqbal Tanha and Safoora Zargar, in a 2019 Jamia Nagar violence case and ordered framing of charges against them.

While quashing the order, the high court said in a democracy there can be no question of suppressing dissent or infringing fundamental right of freedom of expression by peaceful means but there is also no place of violent collective action to register anguish against ideological differences to a government policy.
The high court, which passed the judgement on police's plea challenging the discharge order, said prima facie charge of unlawful assembly is made out against all the 11 accused but framed rioting charge against eight of them, including Imam and Zargar.
Justice Swarana Kanta Sharma said there were people who have used force and violence while participating, consciously participating in the protest when the assembly had turned violent but did not use force, instigated by their speeches and actions and were present at the spot and also those who left the spot when the assembly turned violent and each of the respondent has been charged according to the extent of his or her role.
"Though, in a democracy, there can be no question of dissent being suppressed or fundamental right of freedom of expression by peaceful means being infringed, however, at the same time, there is no place of violent collective action to register one's anguish against ideological differences or resistance to a Government policy. The video analysis will also reveal that the acts of resistance being presented as normal by the present respondents were not peaceful resistance but violent protest which had turned into riots," the high court said in its 90-page judgement.
The case concerns the violence that erupted after a clash between Delhi Police and those protesting against the Citizenship (Amendment) Act (CAA) in Jamia Nagar area here in December 2019.
The trial court had in its February 4 order discharged 11 people from the case while holding that they were made "scapegoats" by police and that dissent has to be encouraged, not stifled.
While discharging the 11 accused, the trial court had ordered framing of charges against another accused, Mohammad Ilyas.
Those who were discharged by the trial court and against whom the high court framed charges are Imam, Tanha, Zargar, Mohammad Qasim, Mahmood Anwar, Shahzar Raza Khan, Mohammad Abuzar, Mohammad Shoaib, Umair Ahmad, Bilal Nadeem and Chanda Yadav.
The high court said that Qasim, Anwar, Khan, Ahmad, Nadeem, Imam, Yadav and Zargar have been charged under sections 143 (unlawful assembly), 147 (rioting), 149 (every member of unlawful assembly guilty of offence committed in prosecution of common object), 186 (obstructing public servant in discharge of public functions), 353 (assault or criminal force to deter public servant from discharge of his duty) and 427 (mischief causing loss or damage) of the IPC and sections of the Prevention of Damage to Public Properties Act.
It charged Tanha, Abuzar and Shoaib under section 143 Indian Penal Code (IPC) and discharged of all other offences according to the charge sheet.
The high court also expunged the adverse remarks made against the probe agency by the trial court and said they should have been avoided at this stage.
"The remarks by the trial court at the stage of charge, regarding the dissent being suppressed by the State should have been avoided as at this stage it would not have been clear to the trial court itself also as to whether it was the peaceful dissent suppressed by the State or State was trying to curb the menace of violence and spreading of violence and disturbance in the area concerned and working to protect others from violent protesters and ensure rule of law to those who were not part of this violent protest," Justice Sharma said.