'Have collected signatures of over 10L Delhiites against arrest of Sisodia, Jain'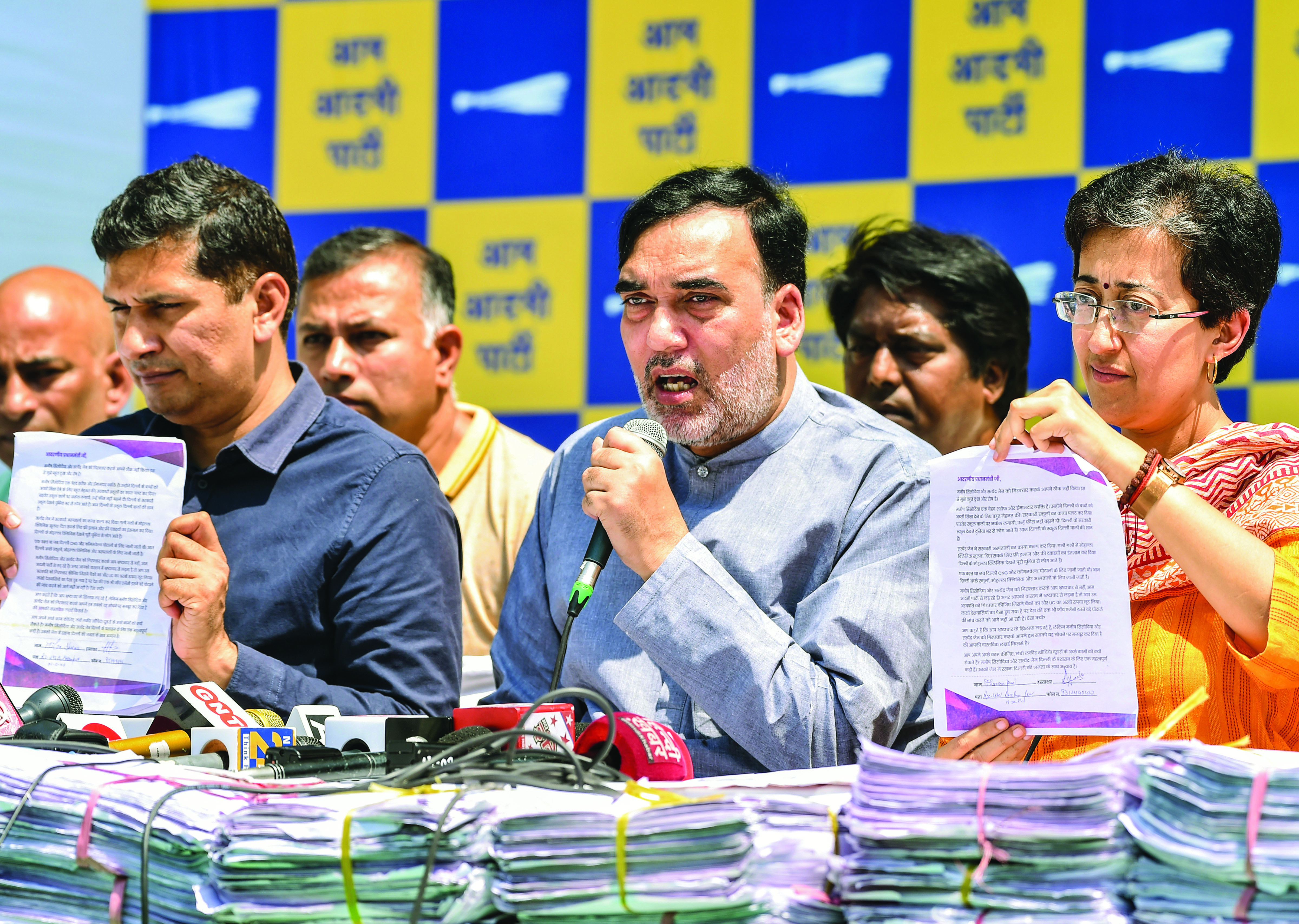 New Delhi: AAP Cabinet Minister and State in-charge Gopal Rai in a press conference on Monday said that over 10 lakh signatures had been received from across Delhi demanding the release of the senior AAP leaders, Manish Sisodia and Satyendra Jain. AAP had launched the campaign on March 13 and decided to begin a door-to-door campaign throughout Delhi to demand for the release of its senior leaders who have been lodged in jail by the central investigative agencies over fake cases.

As part of the campaign, Rai said that the Lok Sabha in-charge, district in-charge, co-ordinators, MLAs and councillors of the party visited around 2,800 polling stations in the 70 Vidhan Sabha constituencies of Delhi and got the signatures from the people.
"We set a goal of collecting roughly 10 lakh signatures of the residents of Delhi against the arrest of these two leaders to send to the Prime Minister. Our objective was accomplished yesterday. This stack of letters that is present in front of you today has the name, address, signature and the phone numbers of over 10 lakh residents of Delhi who have expressed their opinions and support to the AAP campaign," he said.
While AAP Chief Spokesperson and Cabinet Minister Saurabh Bhardwaj said that in the last one month all the office bearers and workers of Aam Aadmi Party's Delhi organisation worked day and night.
"We went to every house and knocked on the door and showed this letter to the people. There are more than 10 lakh letters. All these letters will be given to the Prime Minister in the form of a petition. With folded hands, I thank the people of Delhi for giving full support and blessings to the Aam Aadmi Party in this campaign," he added.