'Har Ghar Tiranga' campaign: GNIDA to distribute over 1 lakh Indian flags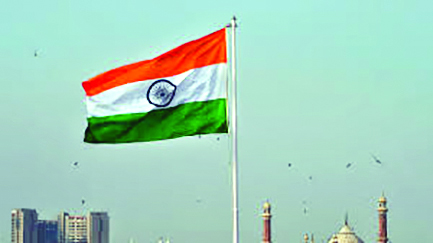 Ahead of 76th Independence Day, the Greater Noida Industrial Development Authority (GNIDA) has targeted to distribute 1,25,000 Indian tricolor flags for free in urban as well as rural areas under the "Har Ghar Tiranga" campaign.
As per officials, the tricolour flags have to be distributed in industrial sectors, commuters, schools, residential sectors and other places.
In order to make this campaign successful, Officer on Special Duty (OSD-Project), Vishu Raja, held a meeting with all concerned departments who instructed officials to connect with RWAs, Apartment Owners Association, schools, colleges and universities. He has set a target of getting the tricolor prepared quickly and distributing them.
"Under the Amrit Mahotsav of Independence, the Central Government, the state government has instructed to run "Har Ghar Tiranga" program from August 13 to 15 to awaken the feeling of patriotism among the countrymen. The Greater Noida Authority has also taken the initiative to make this campaign a success. The authority has set a target of distributing 1.25 lakh tricolors. The responsibility of all the departments has been fixed by the authority," said OSD Raja.
The OSD said that officials have been instructed to prepare a platform for uploading the tricolor photo at home on social media. "Flags of the tricolor will be installed at major intersections of Greater Noida. Publicity will be done across the city through flexi, hoarding etc," he added.
Authority's ACEO Anand Vardhan has also given instructions to ensure hoisting of tricolor at roadways, buses, public places, educational institutions, commercial establishments, NGOs, restaurants, shopping complexes, toll plazas, police posts etc. Loudspeakers are being used to make public announcements to make people vigilant to implant the flag at their places between August 13 and 15.