Happiness Curriculum to now reach local communities: Atishi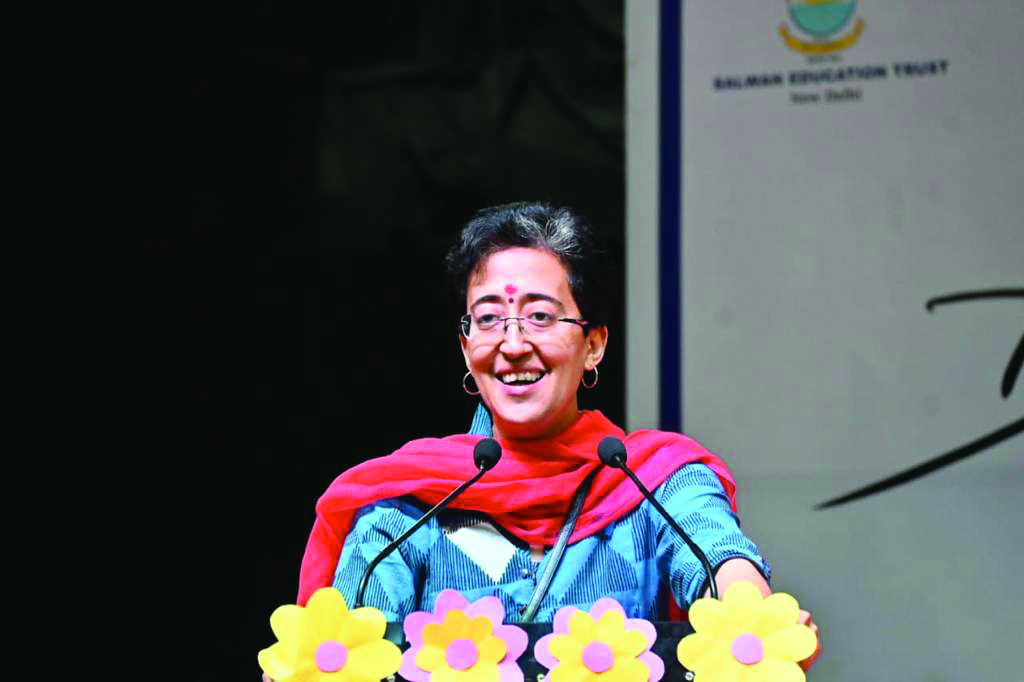 New Delhi: Education Minister Atishi addressed Delhi Government school teachers, principals and happiness coordinators at an event organised by the Education Department at Thyagaraj Stadium on Thursday. She discussed the responsibilities of teachers and administrators and highlighted the role of happiness curriculum and mindfulness in the entire process of teaching and learning in Delhi Government schools.

On this occasion, the Education Minister said, "The Happiness Curriculum has taught our school children to become better human beings. Now, after its success in schools, the Government will take it to society and people as well, where school children will teach people to be happy through the important component of the Happiness Curriculum such as mindfulness."
Sharing about the Happiness Curriculum, Atishi said that the introduction of the Happiness Curriculum in Delhi government schools had worked to give a vision to schools and the purpose of education. She stated that in most schools in the country, children are always taught and given the syllabus related to their subjects. However, important issues such as how to increase their self-confidence, deal with daily life problems, and improve their relationships are often ignored. As a result, children are not able to manage their mental stress, which shows a negative impact.
Atishi, continued, "Today lakhs of children studying in Delhi government schools begin their day with mindfulness, and there cannot be a better start of the day than this for teachers and children. Children studying in government schools face many social and family challenges and come to school with that burden. In such a situation, when the day starts with mindfulness in schools, all the stress of children is relieved, and they become ready to learn positively." She further said that under the happiness curriculum, mindfulness has not only helped children but also helped in reducing the stress of teachers.
Atishi spoke of the success of the curriculum and said that since the teachers have implemented this curriculum in their classrooms, not only have the results of Delhi government school children improved, but there has also been a very positive impact on their behaviour and personality. The Happiness Class has taught Delhi government school children to become better humans and responsible citizens, and the role of our teachers in this has also been important.
Lastly, she said, "Based on the energy of happiness, we aim to create not only good professionals but also good human beings. We have taken this responsibility in Delhi, and now the education systems of the country and the world need to take up this responsibility. The day when the education system of the whole world takes up this responsibility, from that day onwards, every person in the world will learn how to be happy."