Gzb: Woman mechanic's shop catches fire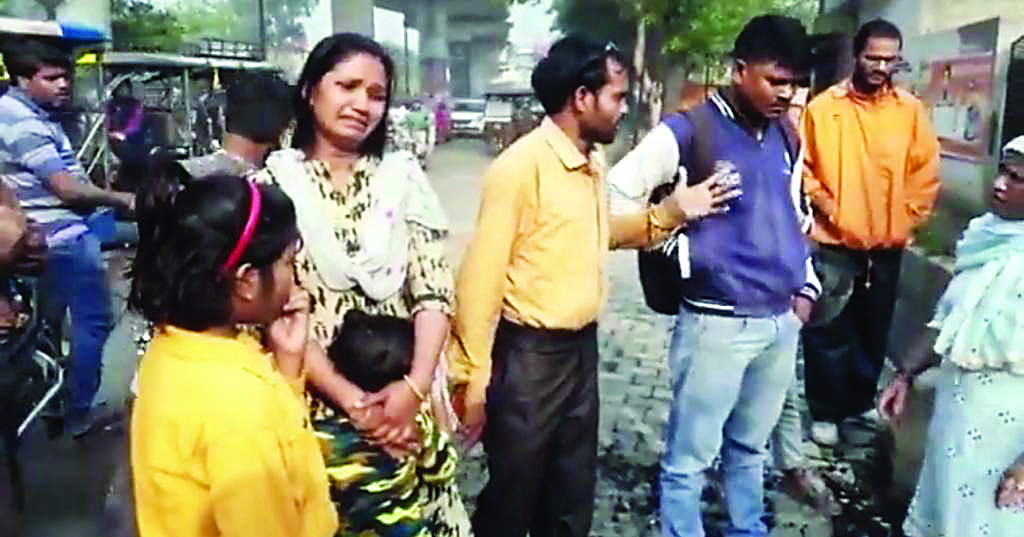 A 35-year-old woman, who is the sole bread earner of the family, has alleged that someone had stolen the tools of her motorcycle repair shop and has set
it on fire.
The woman, Poonam Devi, is the only woman motorcycle mechanic in Ghaziabad and is a resident of Patel Nagar. Her husband who used to run the repair shop got paralysed in December 2020 but Poonam learned the art and continued the shop.
She alleged that around 8 am on Wednesday, a customer had called her for bike servicing. "The man called and told me that the shop was engulfed in fire. I called fire department and by the time flames could be doused, all the material present was burnt to ashes," Poonam said.
Poonam alleged that tools worth around Rs 20,000 and other valuables were missing in the fire incident.
"I had been running the shop on a wooden cart when me and my family didn't have any option to earn money. All savings had ended during lockdown and in the treatment of my husband. We even failed to pay the school fees of children. This shop had fulfilled our daily needs but now, someone had deliberately set fire and stolen my tools as well," she further said.
Alok Dubey, Additional DCP of Sihani Gate area said that police have received a complaint in the matter and a team has been formed to investigate the incident with all angles.
A senior police officer said that a transformer is located adjacent to the shop. It might be possible that some sparks came out from the transformer and a fire broke out
in the cart.