Govt's 'India of My Dream in 2047' event concludes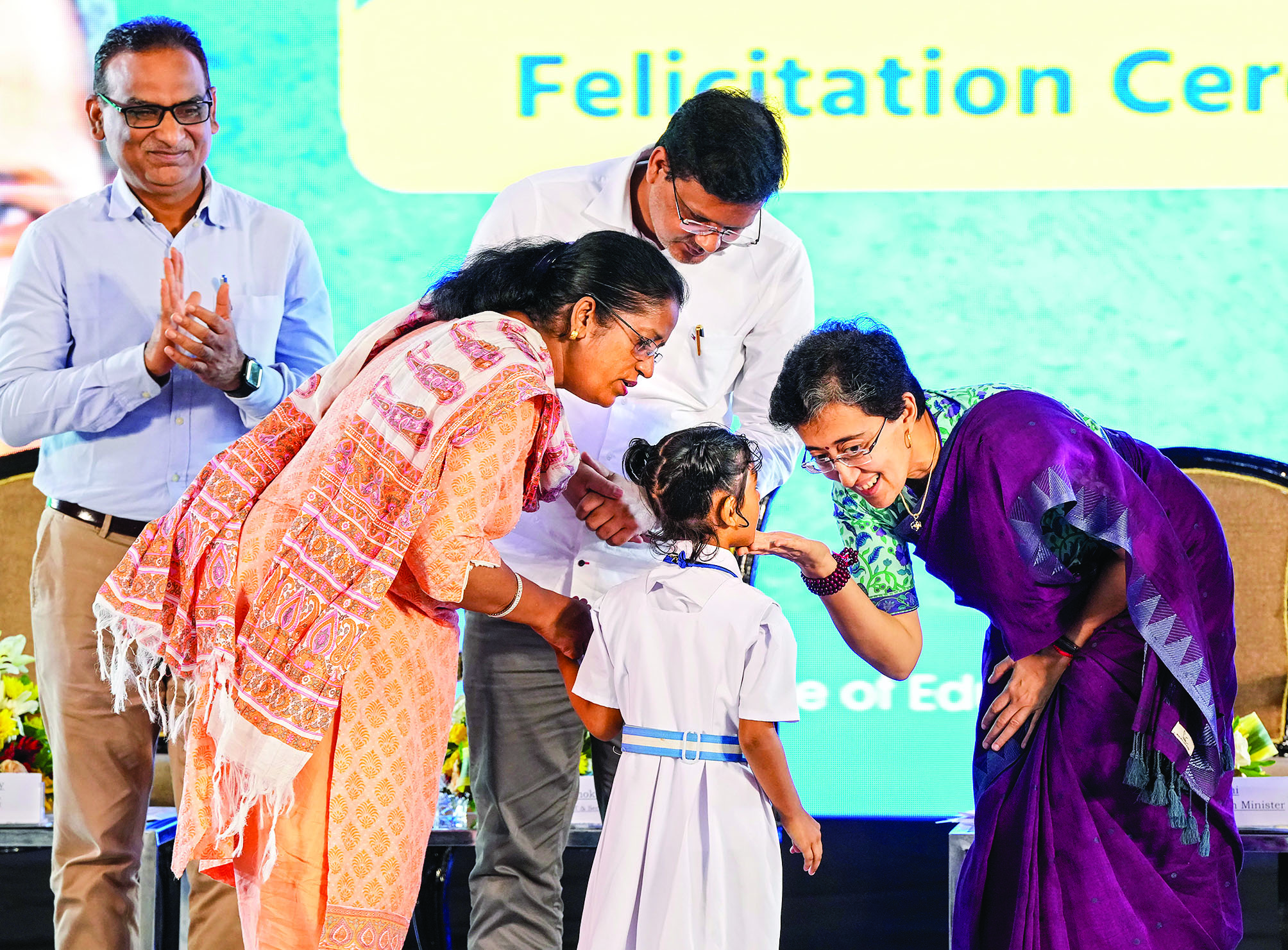 New Delhi: The Delhi government hosted the final event of the 'India of My Dream in 2047' contest at Thyagraj Stadium in the presence of Education minister Atishi.

This initiative, designed to kindle the imagination and aspirations of the city's youth, has garnered an overwhelming response from 3.17 lakh students and teachers across the city.
"I am confideant that with the help of the students gathered here today, we will undoubtedly transform India into a global powerhouse and a leader by 2047," Atishi said.
The contest, which encouraged students from Nursery to 12 to envision the future of India, has already started to yield inspiring ideas. Atishi pointed out, "The younger they start to work on their dreams for India, the faster they will achieve it." She highlighted the significance of this moment, marked by India's successful landing of Chandrayaan-3 on the moon's south pole, showcasing the nation's potential on the global stage.
The minister emphasised the importance of quality education, healthcare accessibility, gender and caste equality, and
women's security. "If all the students gathered here today take a solemn pledge to drive the transformation of India, there is no doubt that they will achieve this goal by 2047," she said.
In most major multinational corporations, the CEOs and employees are mostly Indians. Even the most senior doctors in hospitals worldwide are frequently Indians, she said. Eminent research scientists contributing to various fields across the globe are also of Indian origin. She called on each child to make India a global leader by 2047. Students echoed these sentiments with their dreams and hopes for India's future. Devika from RPVV, Dwarka, expressed, "Eliminating poverty and eradicating child labour are two critical concerns that deeply resonate with me. I dream of seeing these issues completely removed from India by 2047."
Lakshya from Sarvodaya Coed Vidyalaya emphasised, "I aspire to enhance the safety and security of women in India by 2047." Angad from BGS International Public School envisioned a "sustainable, green India by 2047," Sana Parveen from SKV Rambagh advocated for a nation without "discrimination based on caste and gender."
The "India of My Dream in 2047" contest, which aimed to encourage critical thinking and empower students to shape India's future, celebrated these young voices and their dreams of a brighter, more inclusive India. With such visionary youth, India is poised to embark on an inspiring journey towards becoming a global leader by 2047.