Govt to provide free bus travel, group life insurance to labourers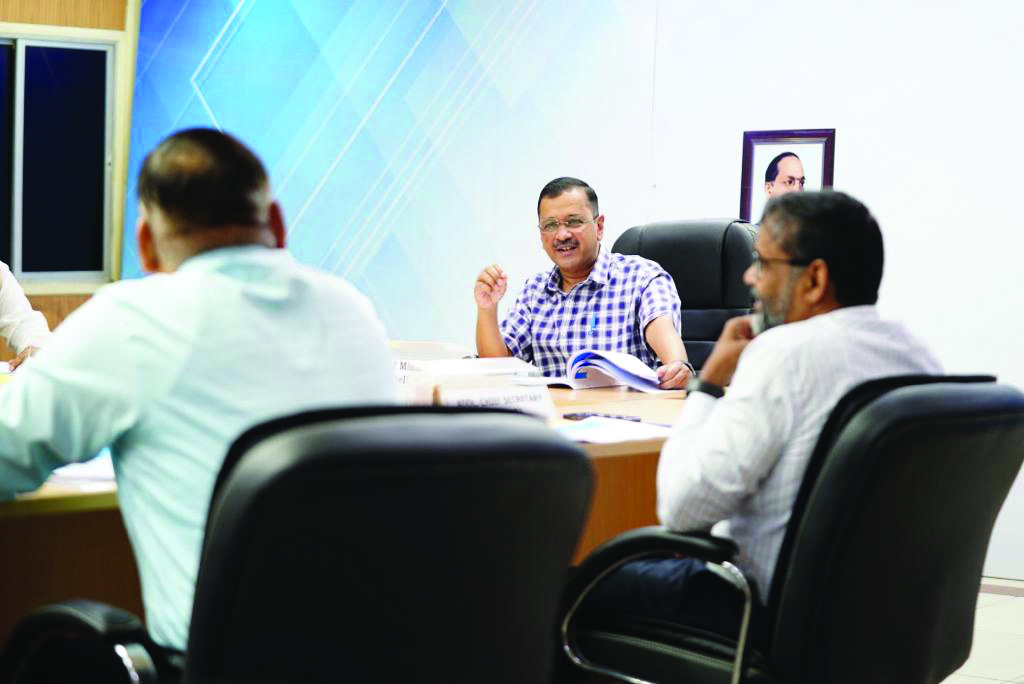 New Delhi: Chief Minister Arvind Kejriwal instructed the Labour Department to formulate an action plan to extend the benefit of all its welfare schemes to 13 lakh registered construction workers. Kejriwal expressed his concerns regarding the lack of benefits reaching all workers and instructed the department to formulate an action plan to extend the benefit of all welfare schemes to each and every registered construction worker. He also instructed the Labour Department to provide free bus passes and group life insurance along with verification of all 13 lac registered workers.

The government has announced subsidised housing for construction workers and will also provide Transit Hostels to migrant labourers working in the city. The government has assured that toolkits and skill training for masons, plumbers, electricians, carpenters, and painters will be provided on a large scale. The CM also announced free coaching for children of construction workers and the development of crèche facilities on sites.
In a meeting with the Labour Department on Monday Kejriwal reviewed the functioning of the Delhi Building And Other Construction Workers Welfare Board. The CM had recently instructed the board officials to formulate an action plan to utilise at least 25 per cent of its funds on workers' welfare.
The Chief Minister said that even though 13 lakh buildings and other construction workers are registered with the board, it has not developed any mechanism to verify their existence and reach out to them.
"If the department is extending the benefit of these schemes to barely 400-500 people in the name of applications for a scheme, then there is no point in running this department itself. The costs of the department would be higher than that of the welfare schemes. If the department has Rs 3,000-4,000 crore lying with it, then it must extend the benefit of its schemes to all 13 lakh workers, there can be no compromise with the welfare of our workforce," he said.
He said that it was unjust for the department to give pensions to only 500 new beneficiaries when it can very well increase the number by verifying eligible workers. The CM directed the officials to find out and submit the number of registered workers aged above 60 within one week, so the benefit of pension can be extended to them. He also directed the officials to conduct a proper exercise along with the teams of the revenue department to verify its registrations by June, 2023.