Govt to move SC against appointment of DERC chairman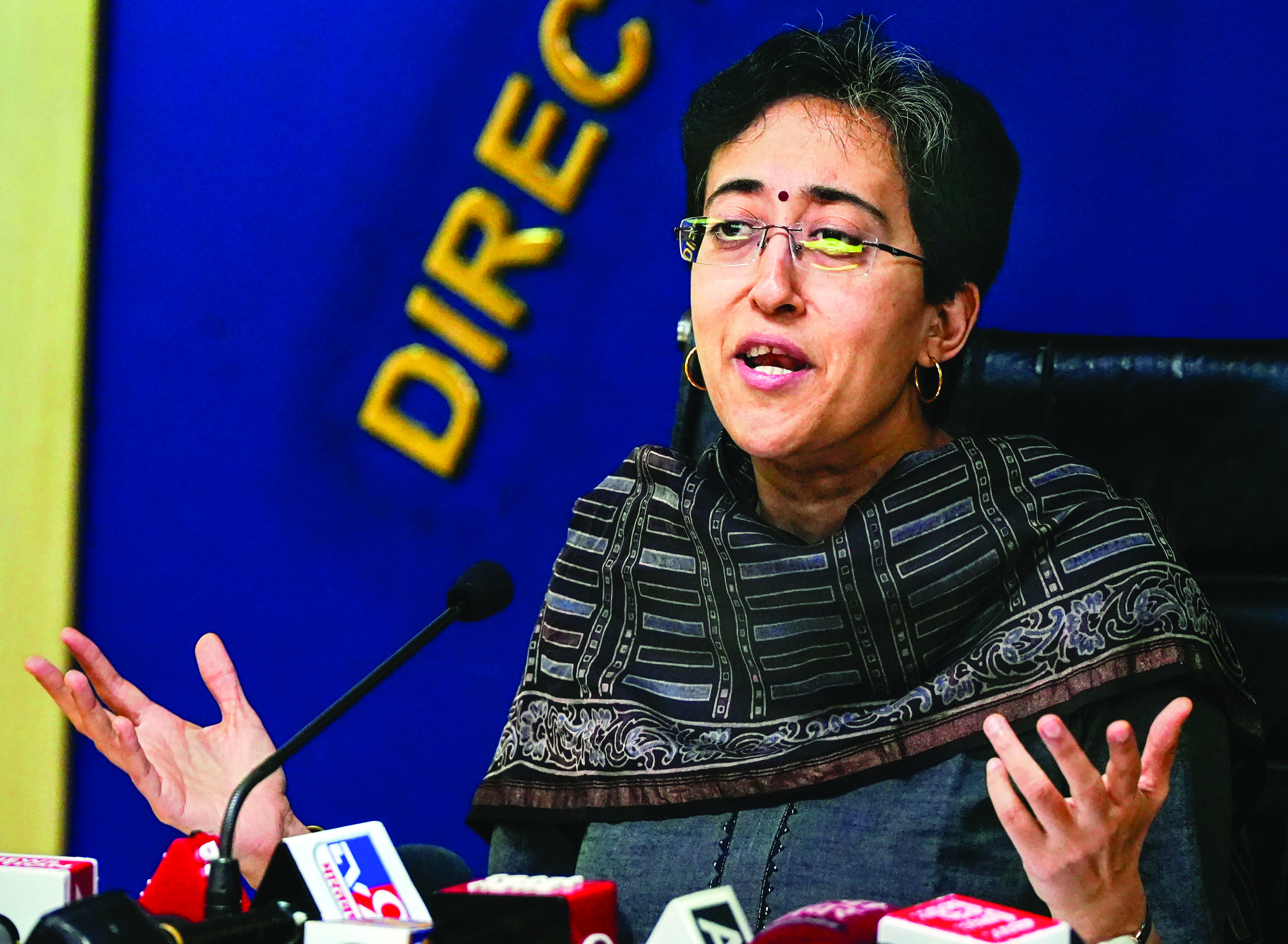 New Delhi: The Delhi government expressed concern over the appointment of Justice (Retd) Umesh Kumar as the Chairperson of the Delhi Electricity Regulatory Commission (DERC) and said that it will challenge the appointment in the Supreme Court.

Power Minister Atishi alleged that there is an ulterior motive of the BJP behind the late-night notification, which aims to destabilize the power sector and impose prolonged power cuts on the people.
She highlighted the Supreme Court's stance that, apart from land, public order, and police issues, the elected government has decision-making power in all governance matters in Delhi. She further explained that the central government has unlawfully appointed Justice Umesh Kumar as the Chairman of DERC, ignoring the elected government's recommendation of Justice Sangeet Lodha, a retired justice of the Rajasthan High Court.
Atishi showed concern over the intentions of the BJP and accused the party of engaging in a conspiracy to dismantle the free and 24x7 electricity scheme introduced by her government. She asserted that the move is a vindictive act aimed at seeking revenge from the people for consistently electing Chief Minister Arvind Kejriwal.
Drawing attention to the stark disparities in power tariffs across the country, the Power Minister highlighted that BJP-ruled states have the highest electricity costs compared to Delhi. While Delhi provides electricity at a mere Rs 4.5 per unit, other states such as Assam charge Rs 8.2 per unit, Uttar Pradesh charges Rs 6.5 per unit, Madhya Pradesh charges Rs 6.74 per unit, and Maharashtra charges an exorbitant Rs 10.38 per unit.
She accused the opposition of attempting to subvert democracy and condemned the clandestine issuance of a notification appointing the Chairman of the DERC against the recommendation of the elected government in Delhi. Atishi alleged that the BJP's discontent stems from the fact that Kejriwal has successfully delivered the cheapest electricity rates in the country.