Govt organises conference on source apportionment study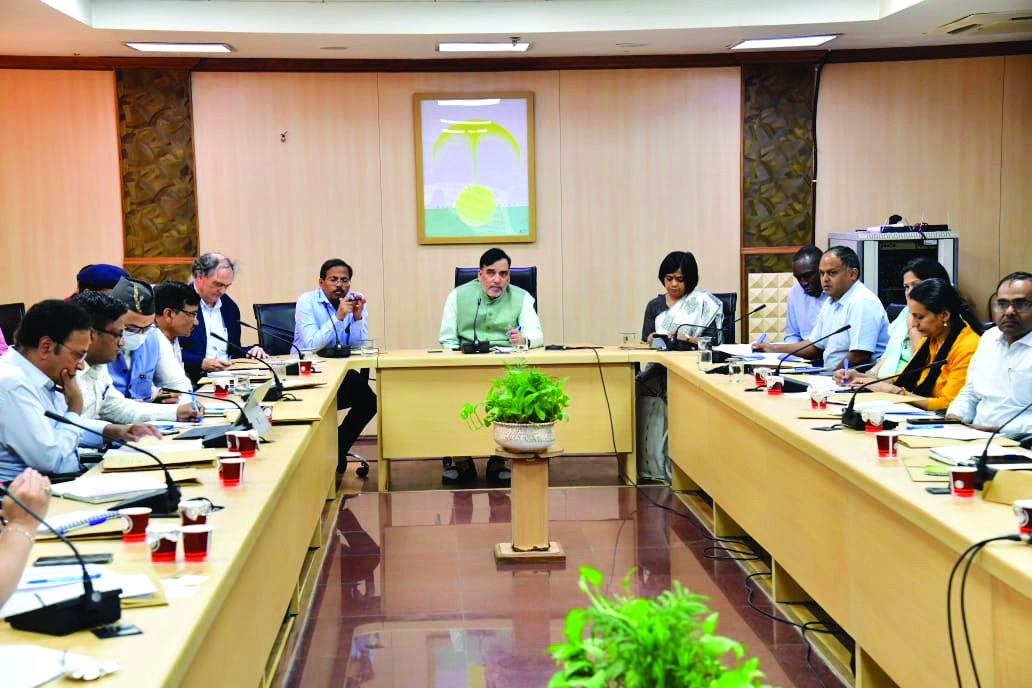 New Delhi: Environment Minister Gopal Rai chaired a round table conference at Delhi Secretariat on Monday to discuss the real-time source apportionment study. Along with officers and representatives from various departments and institutions like DPCC, Environment Department, TERI, UNEP, World Bank, IMD, DRIIV, CSE, MCD etc., delegates from Haryana and Uttar Pradesh Pollution Control Board also participated in the conference.

During the round table conference, the data collected so far from the real-time source apportionment study was discussed. Orders have been given to install mobile vans in each 13 hotspots of Delhi for a week to find out the real sources of pollution.
Addressing journalists at a press conference held at the Secretariat after the round table conference, Rai said, "Under the leadership of Chief Minister Arvind Kejriwal, our government in Delhi has continuously taken strict steps to reduce air pollution in Delhi. As a result, there has been a 30 per cent reduction in Delhi's air pollution. Each year, our government launches a summer and winter action plan to address pollution during those seasons. Both the Winter and Summer Action Plans now include a real-time source apportionment study, which has enabled us to identify the actual causes of pollution in Delhi at any given time.
"Delhi is the first state in the country to implement this study, which provides hourly forecasts for the next three days and pinpoints the sources of pollution caused by vehicles, industries, biomass burning, dust, and more in any area of Delhi.
"Today, in this context, a round table conference was organised at Delhi Secretariat to discuss real-time source apportionment study. The aim of this conference is to pool the knowledge and opinions of all the attendees regarding the utilisation of the real-time source apportionment study supersite and the data obtained through mobile AQ station, and to explore ways to enhance its functionality. The ultimate goal is to devise policies at the local and regional level to enhance the air quality in Delhi."
Giving more information about the RTSA study, he explained that in the past, identifying the causes of rising air pollution was a time-consuming and arduous process. He then added that thanks to the RTSA study, air quality can now be interpreted on a daily, weekly, monthly, and seasonal basis.
He said, "This has greatly aided the government in swiftly addressing spikes in pollution. The supersite responsible for real-time source apportionment has begun to provide precise information regarding the timing and sources of pollution. As a result, monitoring of pollutants such as PM 2.5, NO2, NOx, CO, SO2, Ozone, Secondary Inorganic and Organic aerosols has become much simpler and more accurate. Additionally, orders have been issued for the installation of mobile air quality monitoring stations (mobile vans) at 13 hotspots throughout Delhi. Therefore, upon receiving up-to-date data on the factors contributing to the rise in pollution levels at these 13 hotspots, prompt measures can be taken."
The Environment Minister also added, "During the round table conference, representatives and officials from various organisations and departments discussed multiple proposals that will be actively pursued in the upcoming days. Additionally, it was agreed upon to hold a second round table conference next month."