Govt may provide relief on conversion charges, parking fees at local shopping centres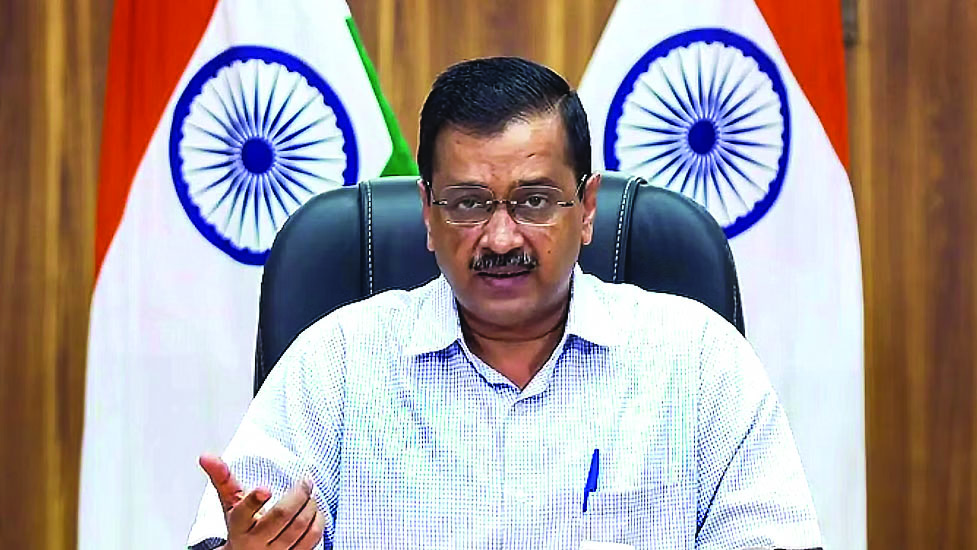 New delhi: Chief Minister Arvind Kejriwal is considering providing relief to traders in local shopping centres who have been subjected to illegal conversion and parking charges by the Municipal Corporation of Delhi (MCD).

Chief Minister Arvind Kejriwal met owners of nearly 500 shops that were sealed at local shopping centres (LSC) for non-payment of conversion charges and parking fees. During the meeting, the traders raised the issue of nearly 500 shops being sealed by the Municipal Corporation of Delhi for illegal conversion and non-payment of parking charges.
After hearing the traders' concerns, Kejriwal assured them that a decision would be taken within a few days. He stated that for several
years, over 500 shops belonging to these businessmen had been sealed.
He instructed Urban Development Minister, Saurabh Bharadwaj and MCD Mayor Dr Shelly Oberoi to solve the problems of all the traders at the earliest. He also said that a solution will also be found for the ongoing sealing of markets in due time, and it will be ensured that their shops can obtain legal status by paying reasonable prices. This will prevent them from being exploited in the future, and MCD will not be able to harass them for conversion and parking charges, he added.
Bharadwaj added that there are big markets in Delhi, including the ones in Greater Kailash, South Ex, Defence Colony, Kirti Nagar, Green Park, Priya Cinema Market, etc. These are called local shopping centres (LSC) in Delhi. A few years back, the MCD started serving notices to the market for conversion and parking charges that ran into lakhs of rupees. It was not easy for any shopkeeper to give such a substantial amount of money.
Due to those notices, MCD sealed the operational shops, and many shopkeepers were seen crying in the videos and pictures that surfaced in 2018. MCD illegally sealed the market by bullying the traders. Even today, most of the shops in Defence Colony are sealed. Around 500 shops have been sealed by MCD all over Delhi.
Traders informed Kejriwal that the Municipal Corporation of Delhi and the Delhi government have suffered a loss of about five thousand crores due to the sealing. The MCD did not earn any house tax from the sealed shops. Apart from this, the government did not get GST from there. While MCD managed to recover Rs 80 crore out of Rs 120 crore, thousands of crores of revenue has been lost by the civic agency.
Kejriwal tweeted, "For the last several years, more than 500 shops of all these traders have been sealed;
I have instructed UD
Minister Saurabh Bhardwaj and MCD Mayor Shelly Oberoi to solve the problems of all these traders as soon as possible."