Govt hosts 'Rangotsava'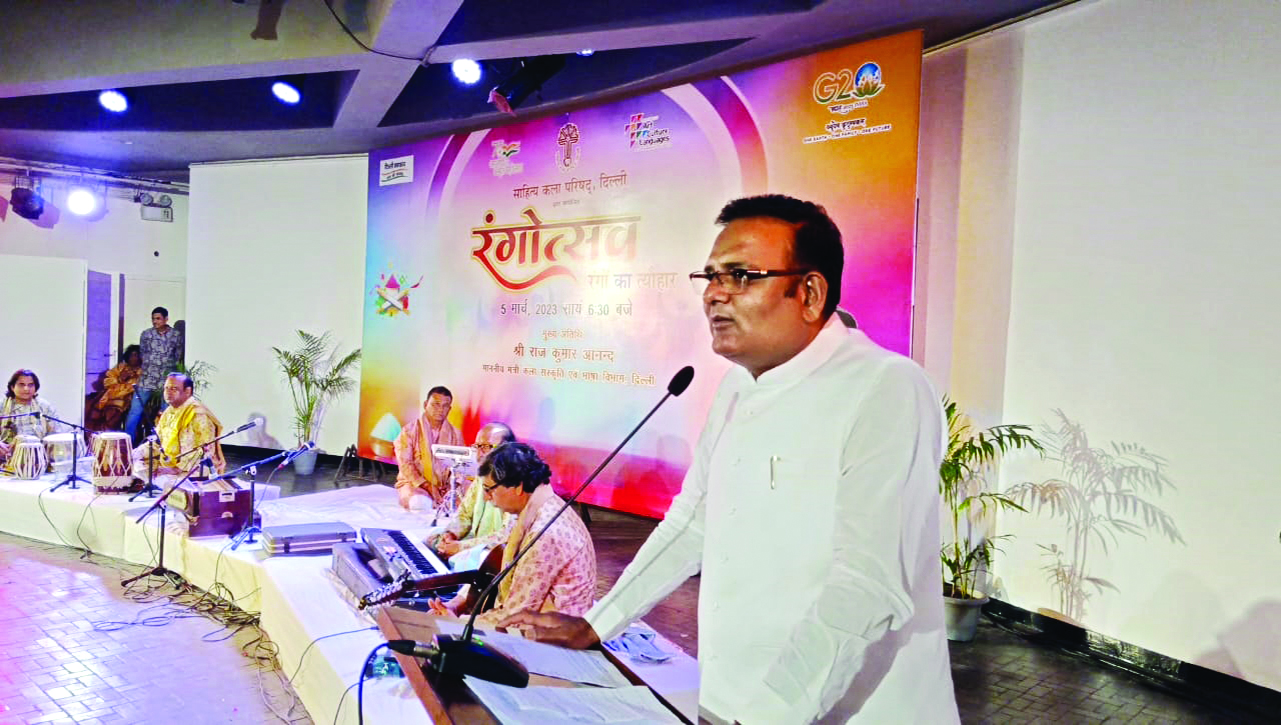 New Delhi: Continuing the tradition of celebrating the festival of colours ahead of Holi like every year, Sahitya Kala Parishad organised the 'Rangotsava' on Sunday.

The event organised by the Delhi government's Department of Art, Culture and Languages was attended by minister Raaj Kumar Anand. While wishing the citizens on the occasion of the upcoming festival of colours Holi, Anand said, "India is a country of several colours and all the colours have their own importance. This diversity of ours is not our challenge, but our strength. During the festival of Holi, we not only celebrate the colours but also our diversity."
Anand also said that it is an occasion to celebrate the victory of good over evil. He added that events like Rangotsava are regularly organised by the Delhi government ahead of various festivals so that Delhiites can celebrate them in a vibrant manner.
During the 'Rangotsava' event, 'Krishan Bhajan' was presented by Piyusha Kailash Anuj, 'Hori' recital was presented by Rita Dev, Rasiya and Brij lok geet and folk dances were presented by Shalini Sharma. The vibrant and colourful performances of the artists mesmerised the audience which continued to cheer the artists throughout the performance.
The minister added that Delhi is synonymous with various forms of art and culture and preserving and promoting them is the responsibility of the Delhi government. In the future, the government under the leadership of CM Arvind Kejriwal aims to create several events and opportunities for the artists of Delhi to promote their culture, Anand added.