Govt clears way for construction of new Integrated Defence Staff HQs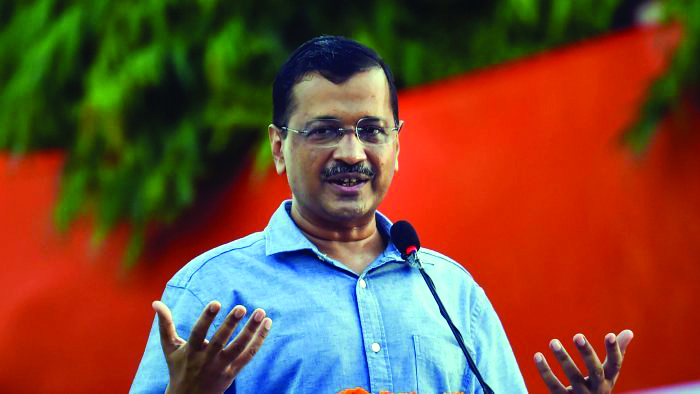 New Delhi: The Delhi government has approved removal and transplantation of trees for the construction of an Integrated Defence Staff Headquarters in Mehram Nagar, according to an official statement on Thursday.

The government has mandated compensatory plantation of trees 10 times the number to be affected by the project. According to the statement, 60 trees will be transplanted and 54 removed for the project.
The new Integrated Defence Staff Headquarters will come up soon in Delhi Cantonment. It will house a new officers' mess and a camp. The Defence Ministry had sent a proposal to remove and transplant 114 trees to clear its construction site, it said.
"Chief Minister Arvind Kejriwal cleared the path for the project by approving the said proposal in national interest. He has approved the proposal against the condition of the Ministry of Defence taking up the transplantation of 60 existing trees and plantation of 1,140 new saplings as per the plan." A proposal for the removal and transplantation of trees was placed before the chief minister by Environment Minister Gopal Rai, it said.
Approving the proposal, the chief minister has noted that it will be placed before the lieutenant governor to decide whether he would like to invoke a difference of opinion, if any, under the proviso to Article 239 AA(4) of the Constitution of India read with Rule 47A of the Transaction of Business of GNCTD (Amendment) Rules, 2021, according to the statement.
The Delhi government has further asked the ministry to ensure there is no damage to any other tree at the site other than those approved for removal by the government. If any tree apart from the approved ones is damaged, it will constitute an offence under the Delhi Preservation of Trees Act 1994, the statement added.
The new saplings will be planted upon the identified land parcels within three months from the date on which the permission for shifting of the trees will be issued. The Defence Ministry will further take the responsibility of maintaining the trees for the next seven years, according to the Delhi government's guidelines, it said.
Saplings of neem, amaltas, pipal, pilkhan, gular, bargad, desi kikar and arjun and such other species that suit the soil and climate of Delhi will be planted at the construction site.