Government preparing leaders of tomorrow through 'Student Advisory Boards': Minister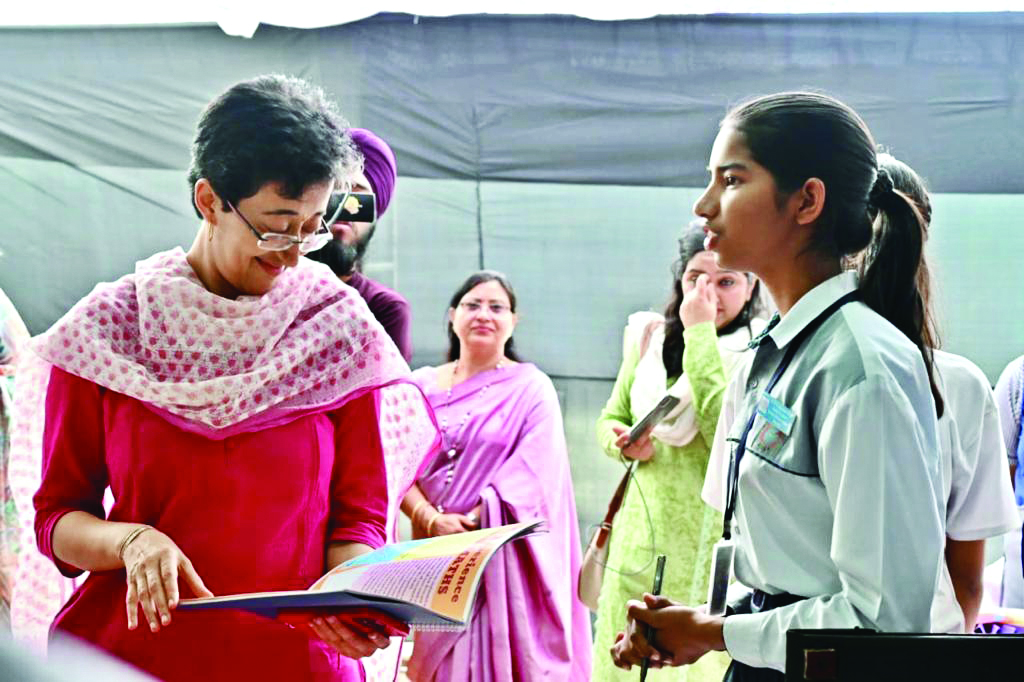 Education minister Atishi on Wednesday interacted with members of the Student Advisory Boards (SABs) across various Delhi government schools.
The meeting took place at Sarvodaya Vidyalaya Co-Ed Moti Bagh-II Nanakpura, where the minister engaged with students to encourage them to take on leadership roles in their schools and be the crusader of change they want to see in their schools.
The Student Advisory Boards were started as a pilot project by the Directorate of Education last year to increase student participation in leadership roles at the school level. The SABs were designed to help students develop a sense of ownership in their school by designing, managing, and executing various school activities.
While interacting with the students, Atishi said, "Such Student Advisory Boards were seen in premier private schools earlier. Hardly anyone would have imagined such Student Advisory Boards in government schools but with the vision to provide a world-class learning platform to every student, this has been made possible in Delhi government schools. Through the Student Advisory Boards, we aim to create a platform for students to take ownership of their schools and become leaders in their communities."
She added that the boards have provided students with the opportunity to develop important skills such as responsibility, sensitivity towards
issues, and team management, which will benefit them in their future endeavors.
While sharing their experiences with the School Advisory Board, the students said that this unique initiative has helped boost their confidence.
Atishi further said, "We are proud of the efforts made by the students in organizing various school events and activities. This shows their commitment to their school and their
desire to make a positive impact. We will continue to provide the necessary resources and
support to empower students to take on leadership roles and contribute towards the development of their schools and communities."