GNIDA to beautify 82 garbage sites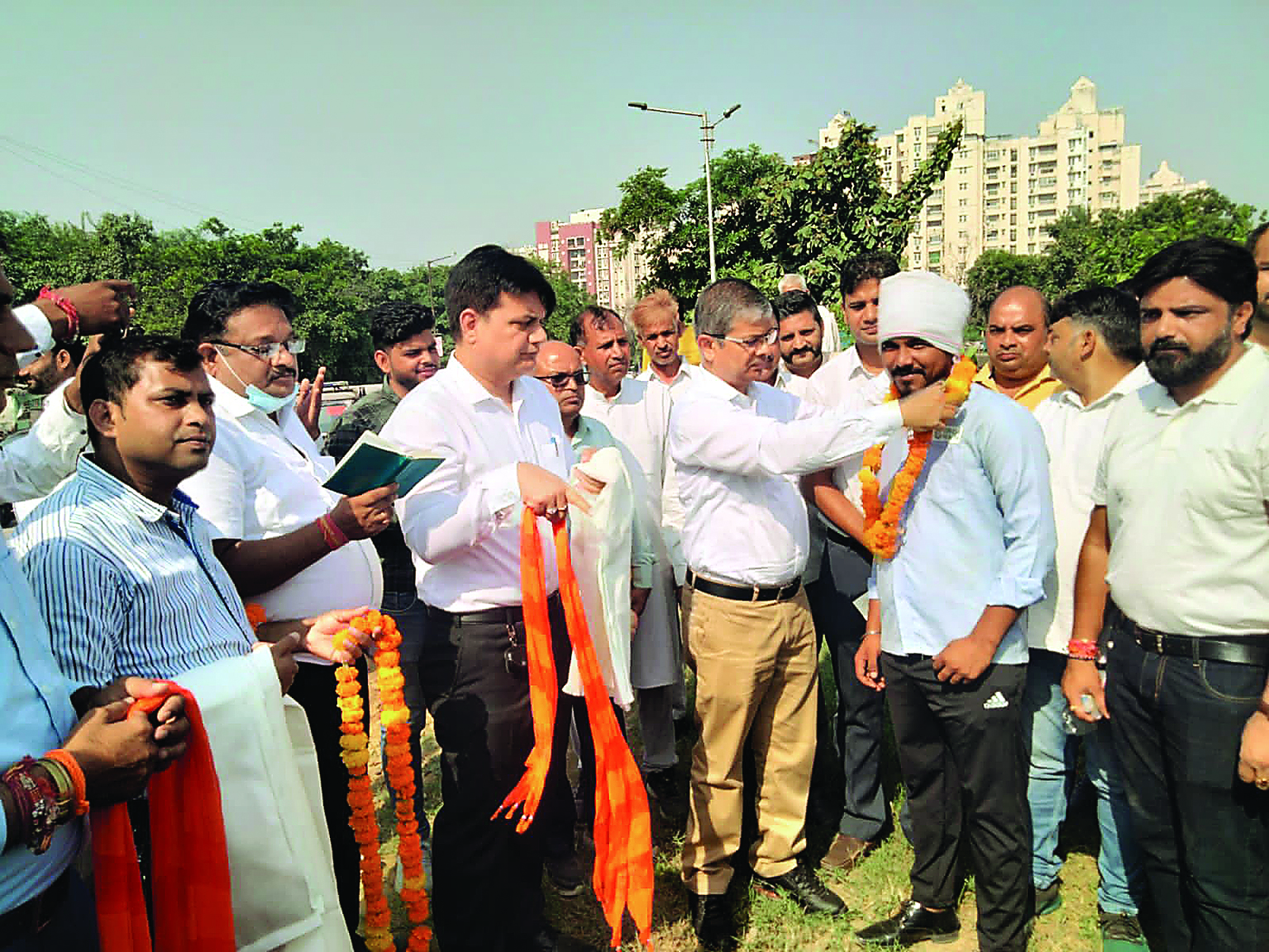 Greater Noida: In order to overcome the menace of littering at public places, the Greater Noida Authority has identified 82 such places across the city where garbage is commonly thrown.

Officials said that the authority will clean these places, make them green and beautify them.
On Monday, the authority started a drive on the occasion of Gandhi Jayanti from Ramlila Ground of Sector Pi-I. Additional Chief Secretary Mukesh Meshram started this campaign by planting saplings.
The drive has been launched under the government's 'Swachhata Hi Seva' programme.
"The public health department of the authority has identified a total of 82 Garbage Vulnerable Points (GVP) in the city, where garbage is being dumped. The authority will clean the garbage from these places and plant trees and grass. These places will be beautified. Benches will also be installed," said Rajnikant Pandey, Officer on Special Duty (OSD) of the authority and in-charge of the health department.
In this series, on Monday, the authority and administration in Sector Pi-I cleaned the Ramlila Ground. Senior officials such as District Magistrate Manish Kumar Verma, Additional District Magistrate Atul Kumar, authority's OSD Rajnikant Pandey and Senior Manager Utsav Niranjan also planted saplings. Sanitation workers were also honoured.
Pandey added that the authority will also take care of these plants for the next three years. Similarly, near Gaur Athulyam Society and Sigma Two Primary School, garbage heaps are also being cleaned and plants and grass are being planted. The authority will also install benches at all these places, he said.
The Greater Noida Authority has appealed to people not to throw garbage here and there and to cooperate in making Greater Noida clean.