GNIDA takes down illegal constructions in Khodna Khurd village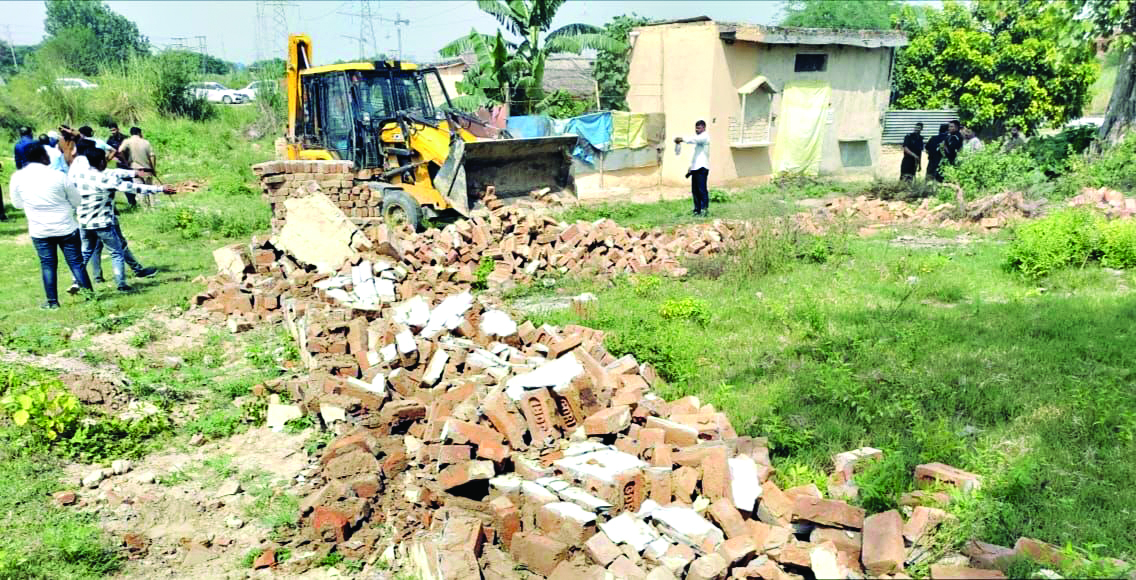 Greater Noida: The Greater Noida Industrial Development Authority in their two days' anti-encroachment drive on Wednesday and Thursday managed to bring down illegal constructions in Khodna Khurd village and vacate nearly 3 thousand square meters of land.

According to officials, some people had illegally encroached the land and were trying to develop shops and illegal construction. The value of the vacated land is estimated to be around Rs 6 crore.
Rajesh Kumar, senior manager, Greater Noida Authority, said that 3 thousand square meter land in Khodna Khurd village was illegally encroached.
"Colonizers were doing illegal construction here. 3 JCBs and 1 dumper were used in this action along with the presence of police. The demolition activity continued for about two hours," said kumar
Authority officials have warned of taking strict action against those encroaching in notified or acquired areas.