Ghaziabad cop brutally thrashes man on road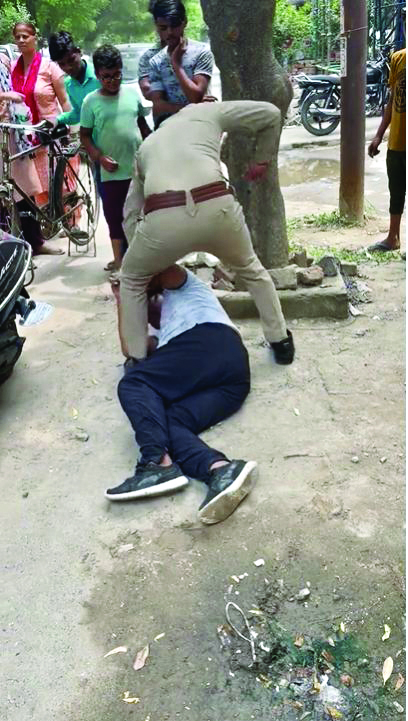 A constable with Ghaziabad police allegedly thrashed a man brutally at main road in Kavi Nagar area. A passerby made a video of the incident which is widely being circulated on social media.
The incident is believed to have taken place on August 14. In the video, it can be seen that the constable in police uniform is beating the man with kicks and slaps.
Even after the victim fell on the ground, the cop kept kicking him in the chest and stomach. A woman was also heard in video asking the cop to hit him more while some people tried to intervene and asked the constable to stop.
According to police sources, there was a family dispute over some reason between the constable and the victim. "Police took cognisance of the viral video. The constable identified as Rinku Rajora,
posted at Madhuban Bapudham police station has been suspended.
"A case has also been registered against him under relevant sections. A departmental inquiry has also been ordered against him," said a senior Ghaziabad police officer.