Ggm: Over 100 shanties gutted in blaze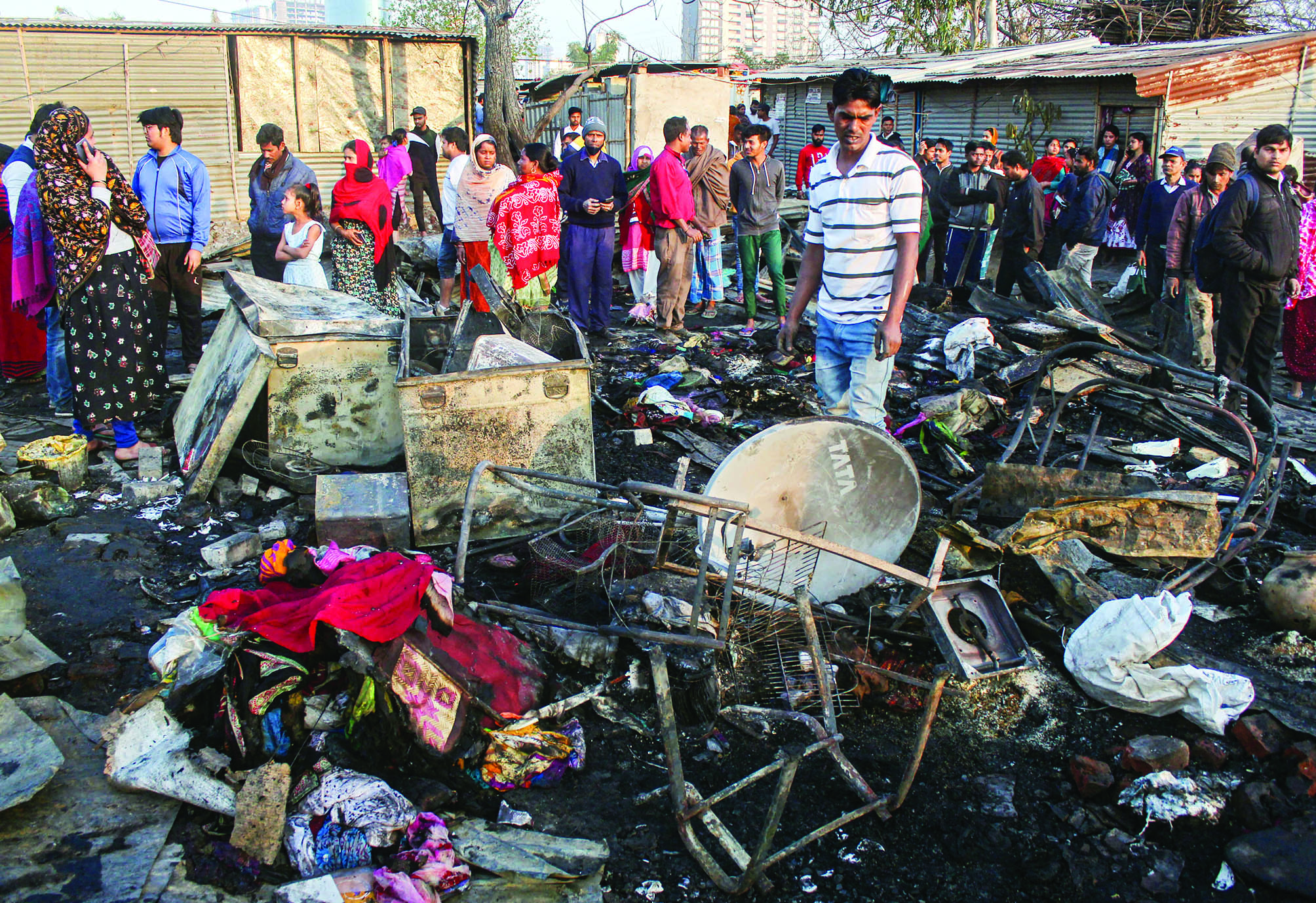 gurugram: More than 100 shanties were gutted in a massive fire that broke out in a slum cluster near Ghasola village in Gurugram's Sector 49 on Tuesday, officials said.

No casualty was involved in the fire, but but a number of people who live in the shanties lost their valuables.
More than 10 fire engines were pressed into service and it took over three hours to control the fire but a plume of smoke in the sky was there till late.
A massive fire also broke out at the same place on January 9 in which 200 shanties were gutted. No casualties were reported then as well.
A number of people who live in the shanties lost their valuables while most of them managed to take out their valuables.
The cause of the fire is not ascertained yet but it seems that a short circuit might have triggered it or it started while food was being cooked.
According to a fire official, it was around 1.30 pm when the fire broke out in one shanty and soon spread to other shanties. The residents immediately called the fire brigade and small and big cylinders caught fire and blasts started in the slum one after the other.
"It might be the result of a short circuit or cooking fire. The bursting of the small cylinder also aggravated the fire. It took three hours for 10 fire tenders to control it. More than 100 shanties were gutted while some valuables and other 200 shanties were saved. The cause behind the fire is not ascertained yet, while no casualties were reported," said Narender Singh, the fire official.
Initially, three fire tenders and a team of firefighters from Sector 29 fire station reached the spot and started efforts to douse the flames. Soon after fire engines from Bhim Nagar, Sector 37 and Udyog Vihar and DLF fire station also reached.
Around 100 firefighters and teams of police and civil defence joined the efforts to douse the fire. The fire was controlled after three hours, but cash, jewellery and household items belonging to many residents were gutted.
It was the second incident of fire at the same place. The contractors have illegally built slums by occupying this government land and collected Rs 2,000 to Rs 4,000 per shanty from the people living in these slums.