Ggm: Labourer dies in subway shuttering collapse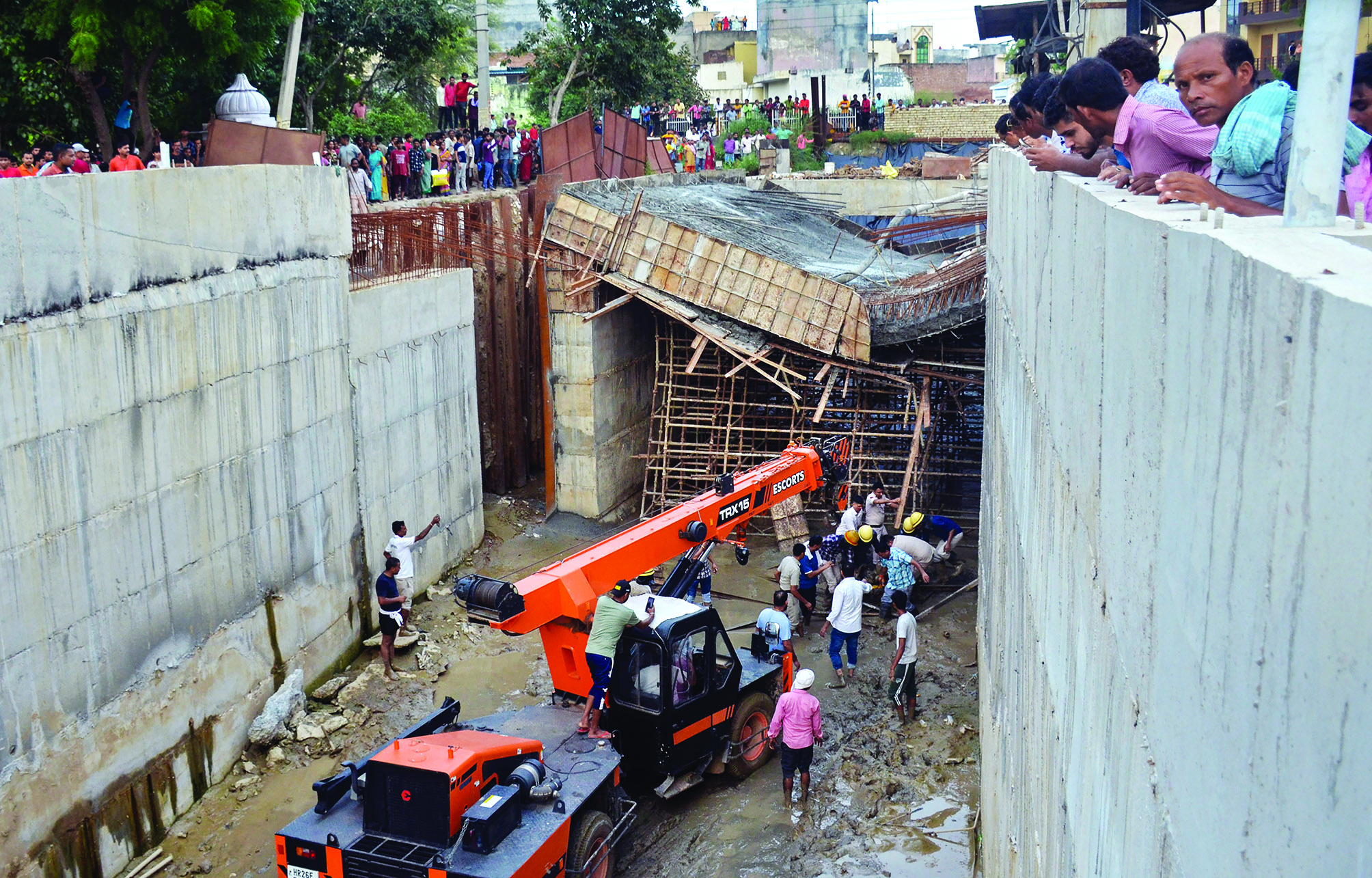 Gurugram: A labourer was killed on Thursday after the shuttering of an under-construction railway underpass near Dhanwapur village collapsed on him, police said.

Three others who were working on the subway were injured after the framework collapsed when they were placing a lintel.
The victim was identified as Guddu, a resident of Auraiya in Uttar Pradesh, said police.
The victim's brother and his colleagues accused the contractor and the engineer of negligence.
According to police, the incident took place around 4 pm at the underpass near railway gate in Dhanwapur which was being built jointly by the Public Works Department and the Railways.
The shuttering at the subway was finished and was waiting for placing of stone slab under the railway track.
Four labourers got buried when the shuttering collapsed on them. Three of them somehow came out from the debris, but the fourth could not.
After they were informed about the incident, police, along with teams of fire department and civil defence, reached the spot and started the rescue work.
After two hours of efforts, the labourer was taken out from the debris but by then he was dead.
Deepak Kumar, Chief Public Relation Officer of Northern Railway, said the accident will be investigated.
It will be ascertained in the investigation that where the negligence was done, action will be taken on the basis of the report, he said.
"A labourer died in the incident and his body has been kept in the mortuary. A case will be registered soon and action will be taken on the basis of the evidence revealed during the investigation," said Shiv Archan Sharma, ACP, City.