Gang running fake ITC distributorship racket busted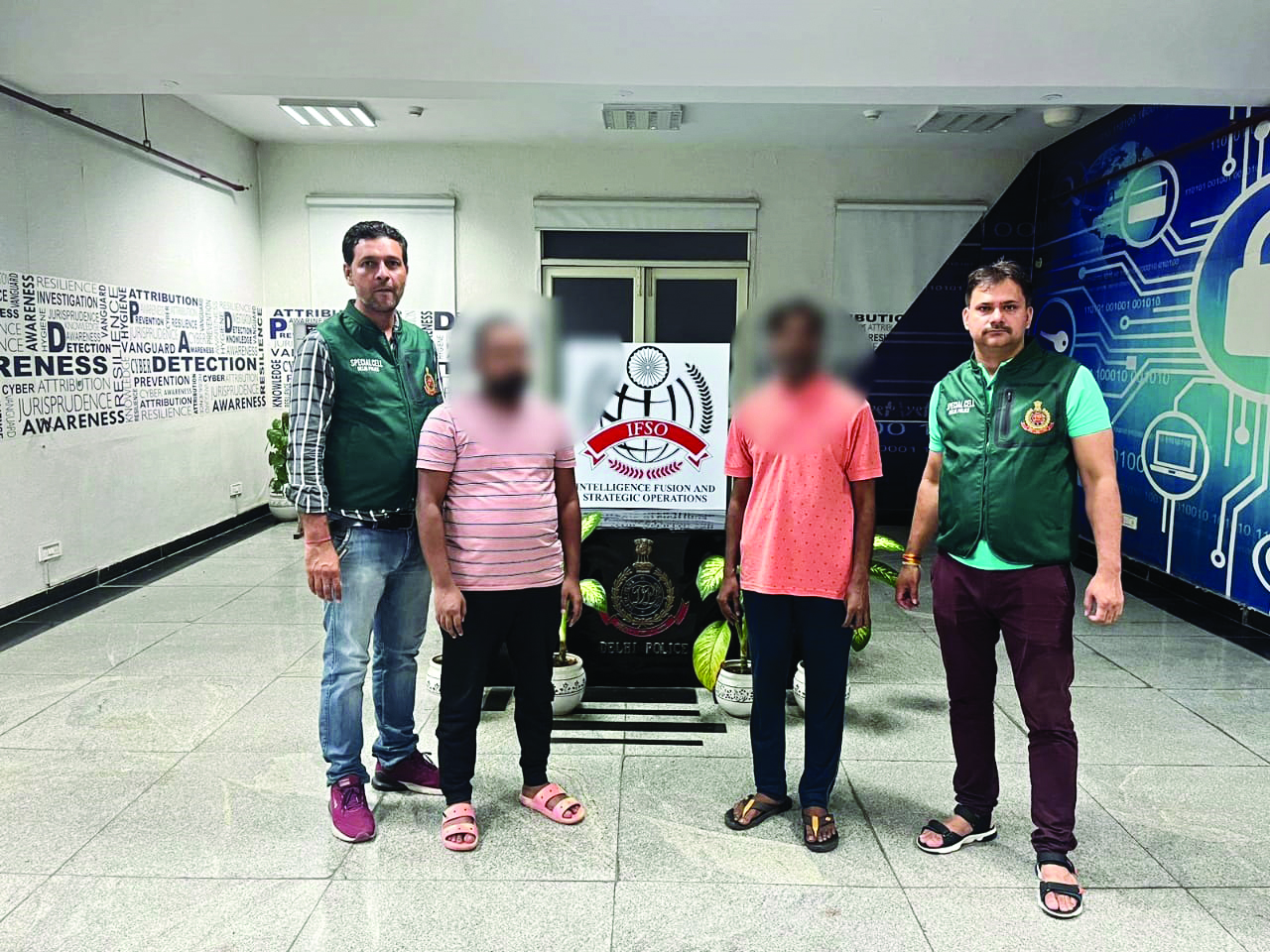 New Delhi: In a significant triumph against cyber crime, the Delhi Police Cyber Crime Unit (IFSO) has successfully dismantled a sophisticated gang of imposters that was orchestrating a fraudulent scheme involving fake distributorship offers from corporate major ITC, officials said on Tuesday.

The accused identified as Nishant Gupta alias Saurav (27) a native of Chhattisgarh, Suraj (29), a resident of Ghaziabad, Uttar Pradesh, Deepak (27), a native of Bihar, Santosh (27) from Haryana and Sunil Shakya (41), a native of Gwalior, Madhya Pradesh and four others, classified as CCL individuals, have been apprehended in connection with this elaborate operation.
According to DCP, IFSO, Prashant Gautam, the gang employed advanced website spoofing tactics to create deceptive websites mirroring legitimate ITC platforms. These fraudulent sites were used to dupe unsuspecting victims into investing in distributorship opportunities that were nothing but cleverly crafted scams.
The operation involved the manipulation of victims through a series of deceitful tactics, including persuasive communication, false promises, and skillfully scripted business propositions. Tragically, one victim was conned out of a substantial sum, amounting to Rs 50.25 lakh, the official said.
The heart of the scheme lay in the creation of a fictitious website named itcdistributorship.org designed with remarkable precision to deceive victims. The mastermind behind this facade, Suraj, was apprehended in Ghaziabad, Uttar Pradesh. His arrest subsequently
revealed another critical player, Santosh alias Monu, who managed the gang's associates. Santosh was traced and arrested in Patna, Bihar, the official mentioned.
Furthermore, the investigation unearthed the role of Sunil Shakya, based in Gwalior, Madhya Pradesh. Sunil orchestrated online campaigns and advertisements on social media platforms, spreading false information about lucrative ITC distributorship opportunities. Through deceptive tactics, he collected sensitive information from unsuspecting individuals, which was exploited by the gang for their nefarious activities, Gautam added.