G20 Summit a gift to Delhi by PM: L-G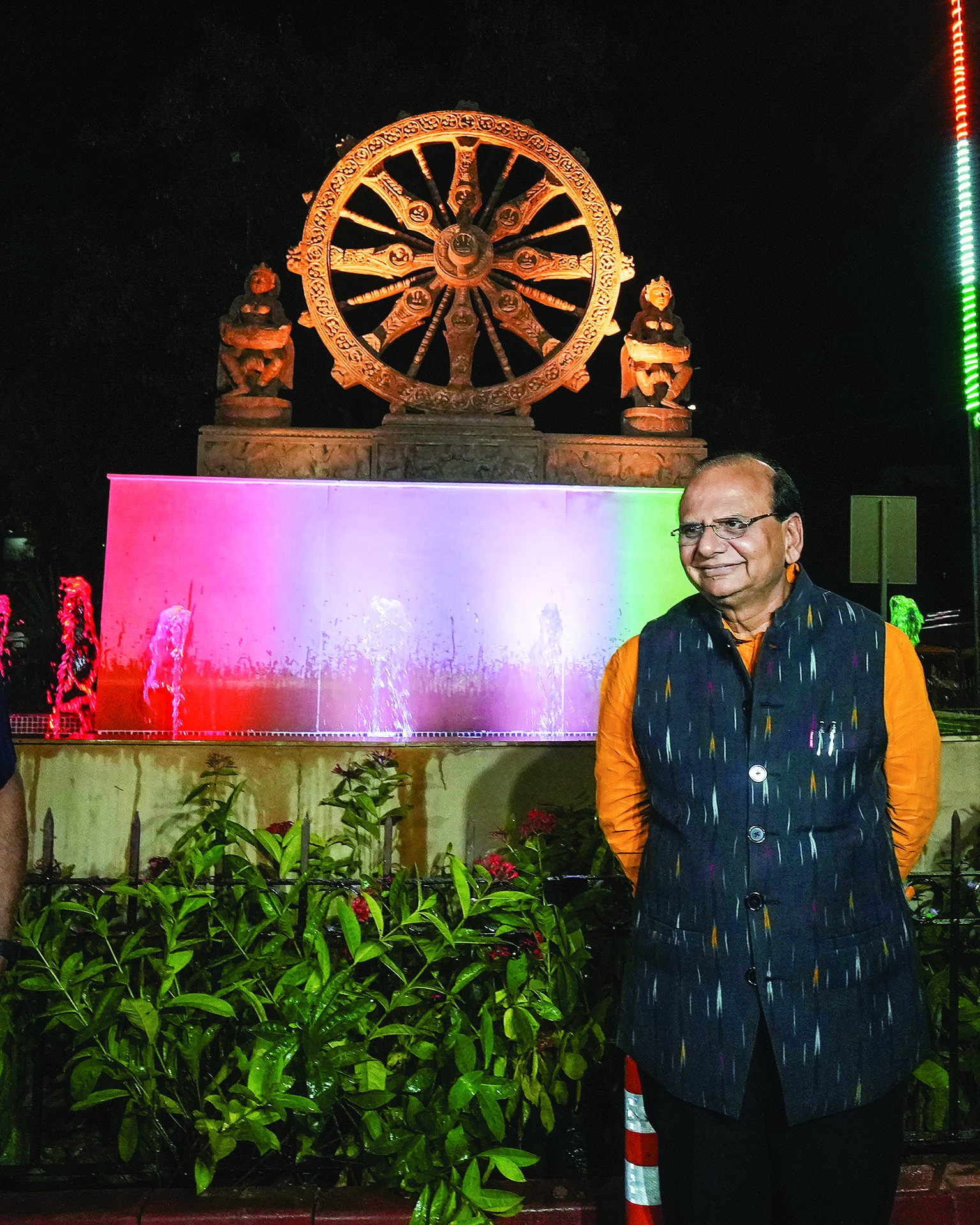 New Delhi: The G20 Summit being hosted in Delhi is a "gift" to the national capital and an opportunity for people to prove that the city is capable of hosting such grand events smoothly, Lieutenant Governor V K Saxena said on Monday.

Addressing a gathering after inaugurating three projects of the DDA, Saxena also said that "75 per cent of work on the airport drain has been completed" and this project will ensure there is no waterlogging in the area.
Saxena said a three-day holiday has been announced in view of the G20 Summit slated to be held on September 9-10, and some people may face inconvenience due to it.
"But, when this event is being hosted here and the image of the country will be elevated due to it, then people should bear with such inconvenience, and cooperate and be a partner in making sure the guests go back with pleasant memories," the LG said.
"The Prime Minister has given this gift to Delhi with this G20 event..heads of state from so many countries will converge on one platform in Delhi for the summit. It is also an opportunity for people to prove that the city is capable of hosting such grand events smoothly," he added.
Saxena inaugurated two foot-overbridges, connecting Madhu Vihar with Sector 4 Dwarka and Sulhakul Mandir with NSIT Dwarka, and a Utsav Pandal in Dwarka.
The Delhi LG also urged the people to keep the city clean and remain vigilant. He said later in September, soon after the end of the summit, he will inspect on foot other areas of Delhi and ensure streets and parks are maintained and beautified there too. Many projects in Dwarka are in the pipeline like the Bharat Vandana Park, stormwater channels, centres of excellence in sports, and a golf course, the DDA said.
The iconic Bharat Vandana Park is also due for completion this year. This 200-acre park has been conceptualised as a 'mini India' that will have replicas of important monuments across the states.
The DDA is also developing TD2 and TD5, which are stormwater channels to drain out stormwater discharge from the Dwarka area of Delhi and pass through Sectors-8, 9, 20, 23, 19, 24 and Sectors 3, 13, 14, 16 of Dwarka before merging with Najafgarh drain, the urban body said in a statement.
Besides, the DDA housing scheme, consisting of HIG flats, including penthouses, facing the upcoming golf course in Dwarka is also slated to be completed this year, it said.
Centres of excellence are being developed for many sports like wrestling, weight lifting, boxing, judo, kabaddi, tennis, shooting, football, and hockey in various sectors of Dwarka, officials said, adding these are likely to be completed by the end of this year.
Besides, a public golf course is also being developed at Sector 24 of Dwarka, which is also expected to be completed by the end of this year.
Ramesh Bidhuri, Member of Parliament from South Delhi, Parvesh Sahib Singh, Member of Parliament from West Delhi, Subhasish Panda, Vice Chairman of the DDA and other dignitaries were also present on the occasion.