Flood warning after Hry releases heavy water into Yamuna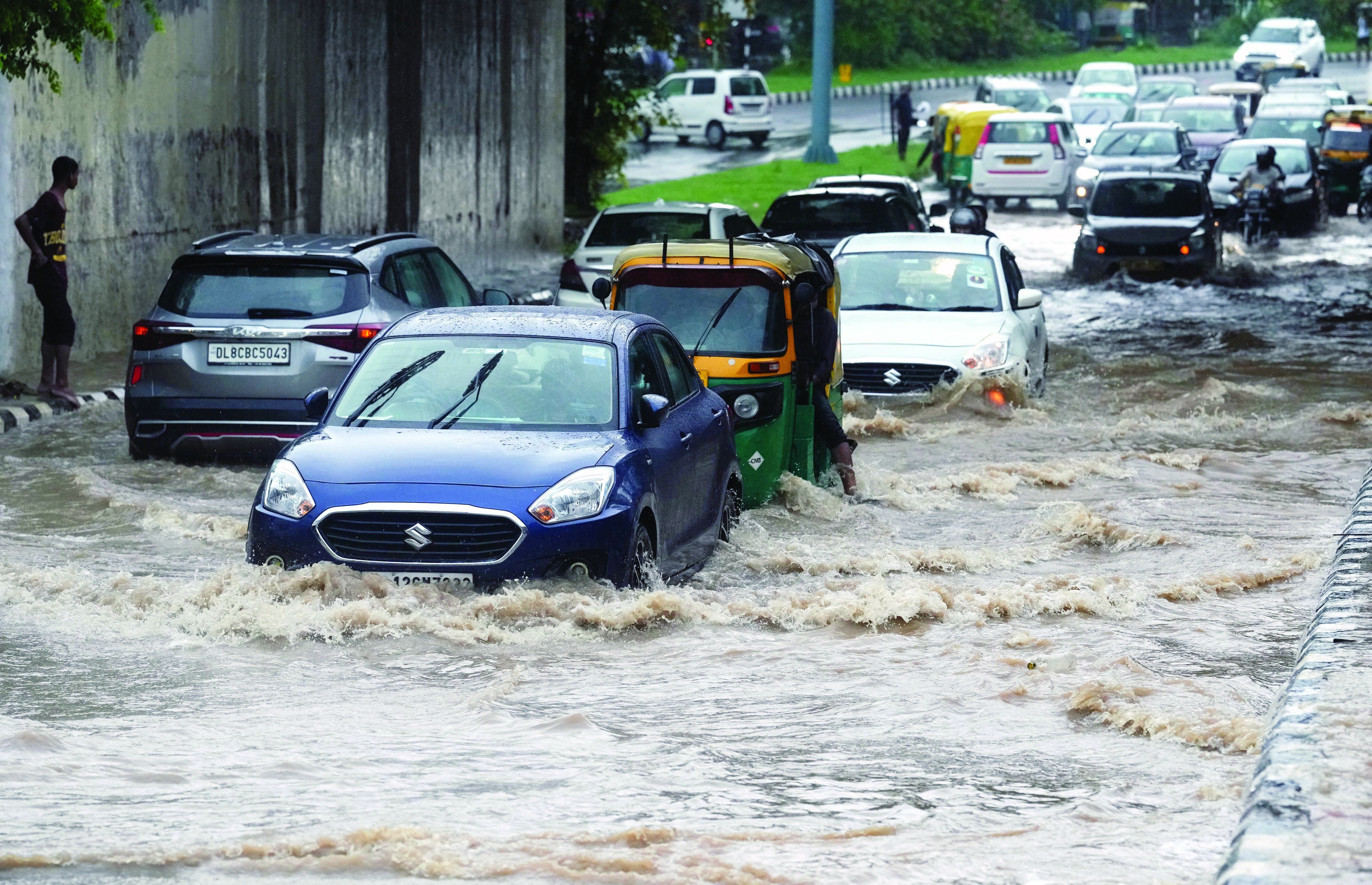 New Delhi: The Delhi government issued a flood warning on Sunday as Haryana released more than one lakh cusecs of water into the Yamuna river from the Hathnikund barrage.

The irrigation and flood control department said this was the first warning, with 1,05,453 cusecs of water discharged at 4 pm.
Normally, the flow rate at the barrage is 352 cusecs, but heavy rainfall in the catchment areas increases the discharge. The water from the barrage takes around two to three days to reach Delhi.
Authorities have been instructed to stay vigilant and take necessary action in vulnerable areas. Quick response teams have been deployed to raise awareness and warn the people living near the river embankments, according to the department.
The Delhi government has set up 16 control rooms, including a central control room, to monitor the flood-prone areas and the water level of the Yamuna.
According to the India Meteorological Department (IMD), Chandigarh and Ambala reported a record rainfall of 322.2 mm and 224.1 mm respectively. The Yamuna river system's catchment covers parts of Uttar Pradesh, Uttarakhand, Himachal Pradesh, Haryana, Rajasthan, Madhya Pradesh and Delhi. The low-lying areas near the river in Delhi are considered prone to flooding and are inhabited by around 37,000 people.
Encroachments on the river floodplain have occurred over the years, despite the land belonging to the Delhi Development Authority (DDA), revenue department and private individuals.
Last year, the river breached the danger mark twice in September.