Fire breaks out at Azadpur Mandi, no casualties reported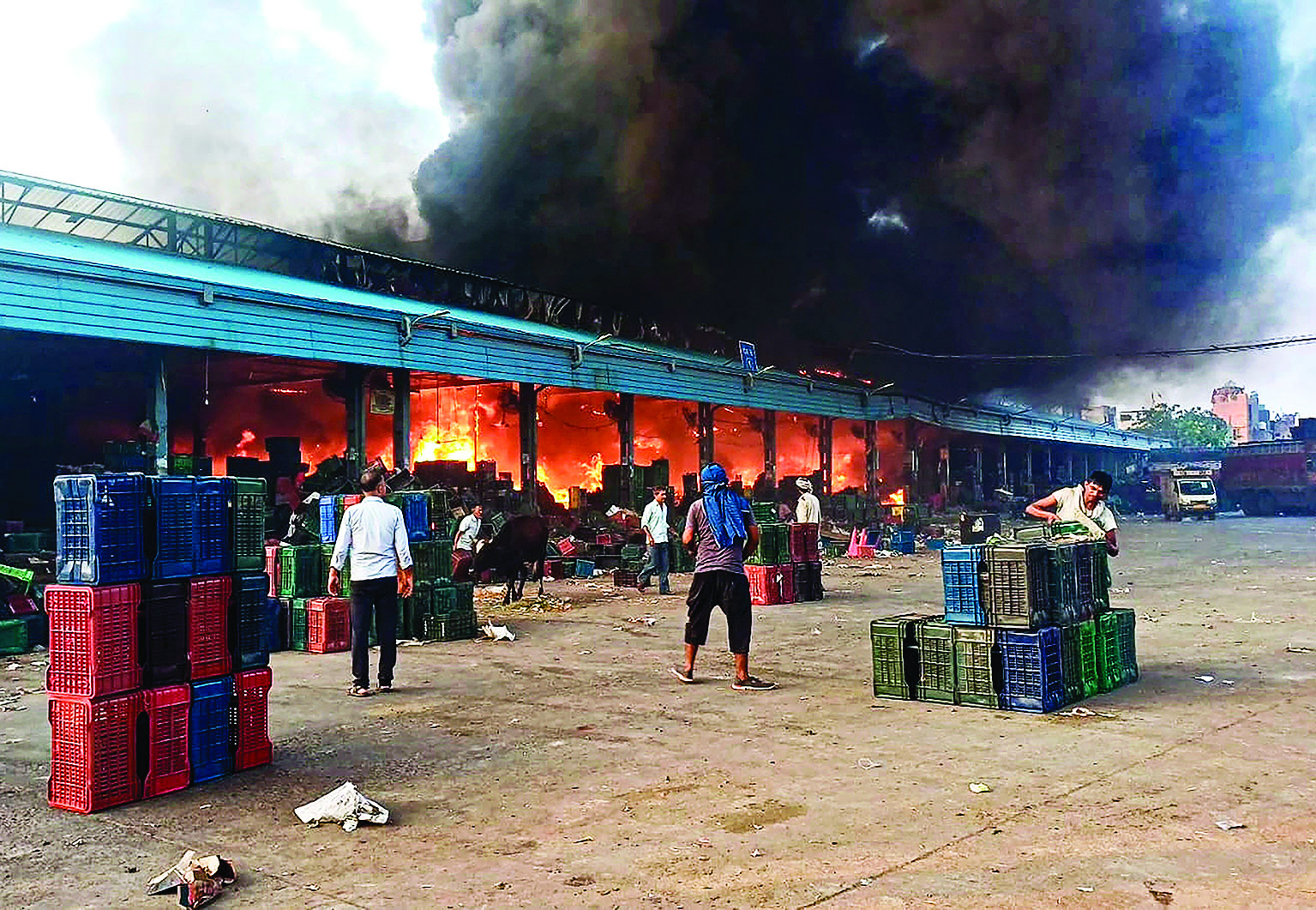 New Delhi: The Azadpur Mandi, one of India's largest wholesale fruit and vegetable markets, found itself immersed in flames on Friday.

The Fire Department received an emergency call in the evening and sprang into action. Eleven fire tenders from the Delhi Fire Services
were immediately dispatched to the scene.
With the concerted efforts of both vendors and firefighters, the blaze was successfully extinguished within an hour. Swift action by the fire department averted a potential catastrophe, with zero casualties reported.
According to the vendors in the mandi, the fire's origin was traced back to a discarded half-burnt cigarette that had been carelessly thrown into a pile of dry garbage located at the back of the market. This small spark ignited a fierce blaze that threatened the livelihood of countless vendors.
A frustrated tomato vendor while sharing his feelings said, "The absence of adequate fire extinguishing equipment in the mandi, coupled with the lack of a fire prevention system installed by the Agricultural Produce Market Committee, is the primary reason behind this massive fire. We will not stand idly by and we intend to protest and register a First Information Report (FIR) against the Agricultural Produce Market Committee for the colossal losses we have incurred."
The financial toll of this calamity on the vendors is staggering, with estimates suggesting losses amounting to approximately Rs 4 crore. The fire, which ravaged stalls and goods, has dealt a severe blow to the merchants who depend on Azadpur Mandi for their livelihood.
As investigations into the incident continue, questions regarding fire safety measures and regulations within the mandi are sure to be at the forefront. Authorities
are under pressure to address these concerns promptly to prevent future disasters of this magnitude.