Faridabad to get world class railway station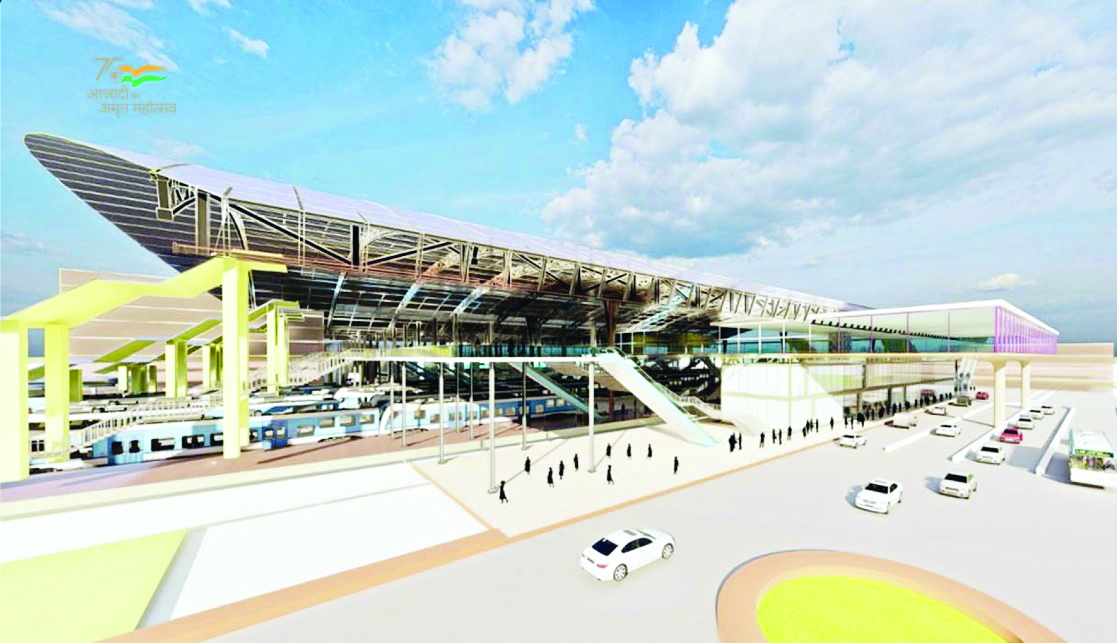 New Delhi: Under the ambitious railway station redevelopment programme of Indian Railways, the Faridabad railway station is to be redeveloped as a world class facility at a total sanctioned cost of Rs 261.97 crore.

The upgrade will provide world class facilities to railway passengers.
The planned Faridabad railway station will have two iconic station buildings with modern architecture on both sides, integrating and serving a portion of the city on two sides of the station, said Deepak Kumar, Chief Public Relations Officer, Northern Railway.
It will have segregation of departure and arrivals like airports. The station will also have multi-level car parking (MLCP) on both sides having capacity of 250 four-wheelers and 350 two-wheelers.
A wide well-equipped concourse connecting both side station buildings, having spacious waiting area, waiting lounge, retiring rooms, food court, shopping facility and other amenities will also be provided. For ticket booking reservation and other passenger related amenities, help desks will be provided for passengers' convenience.
Lifts and escalators facilities will make it disabled friendly station. Two 12-metre wide Foot Over Bridges (FOBs) will be constructed. MLCPs, FOBs and concourses will have interconnections to provide seamless movement. The station will provide integration with local transportation. The station will have features of smart building as well as green building and provide world class facilities.
At present, the master plan, circulation plan, station building, North FOB and GAD of MLCP has already been approved and DVR is under approval.