Expertise of mentor teachers will help govt unlock potential of MCD schools, says Edu Minister Atishi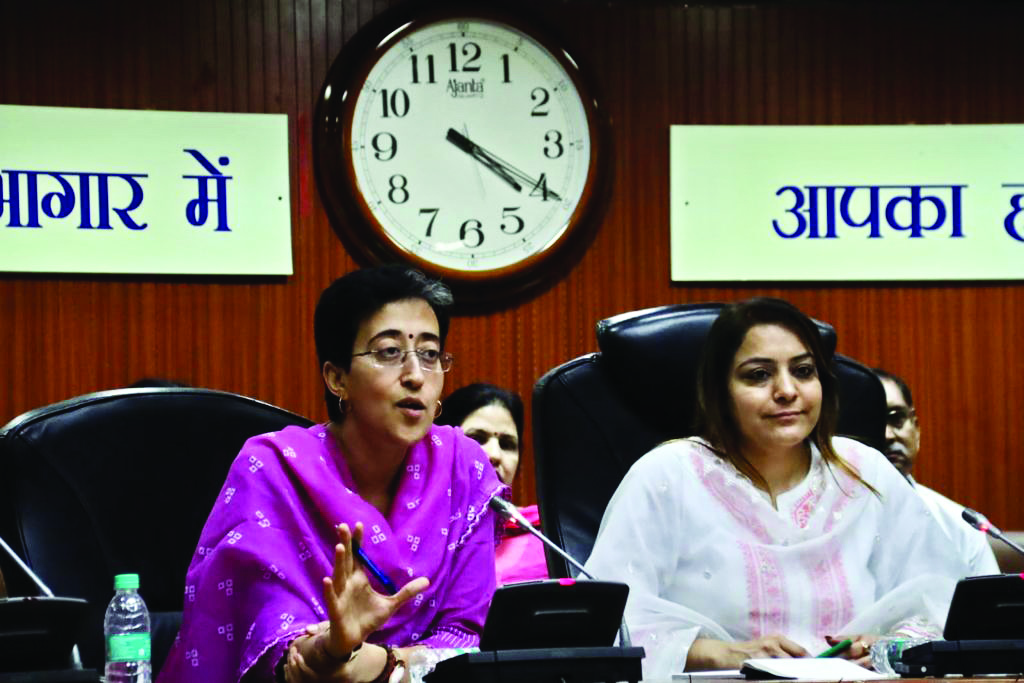 New Delhi: Delhi's Education Minister Atishi and MCD Mayor Dr Shelly Oberoi interacted with mentor teachers to explore avenues for transforming MCD schools. The two leaders discussed the government's role in ensuring education to every child studying in the MCD schools. "Expertise of mentor teachers will help the Delhi government unlock the potential of MCD schools. After Delhi government schools, now mentor teachers will be the flag bearers of the education revolution in MCD schools," Atishi said.

She also explained that the role of mentor teachers is crucial in ensuring that government policies regarding education are implemented effectively. Any programme or policy is considered successful only when positive feedback reaches both the department and teachers, and mentor teachers play a significant role in the process.
The Minister emphasised the importance of offering world-class education to equip students with the necessary skills for a prosperous future. "People of Delhi gave us the chance in MCD and now our focus, in the coming time, will be on creating an education system in Delhi where parents have confidence in the quality of education offered by MCD schools. Now it is the responsibility of mentor teachers to help us make this dream come true," Atishi added.