Excise policy case result of political vendetta, says CM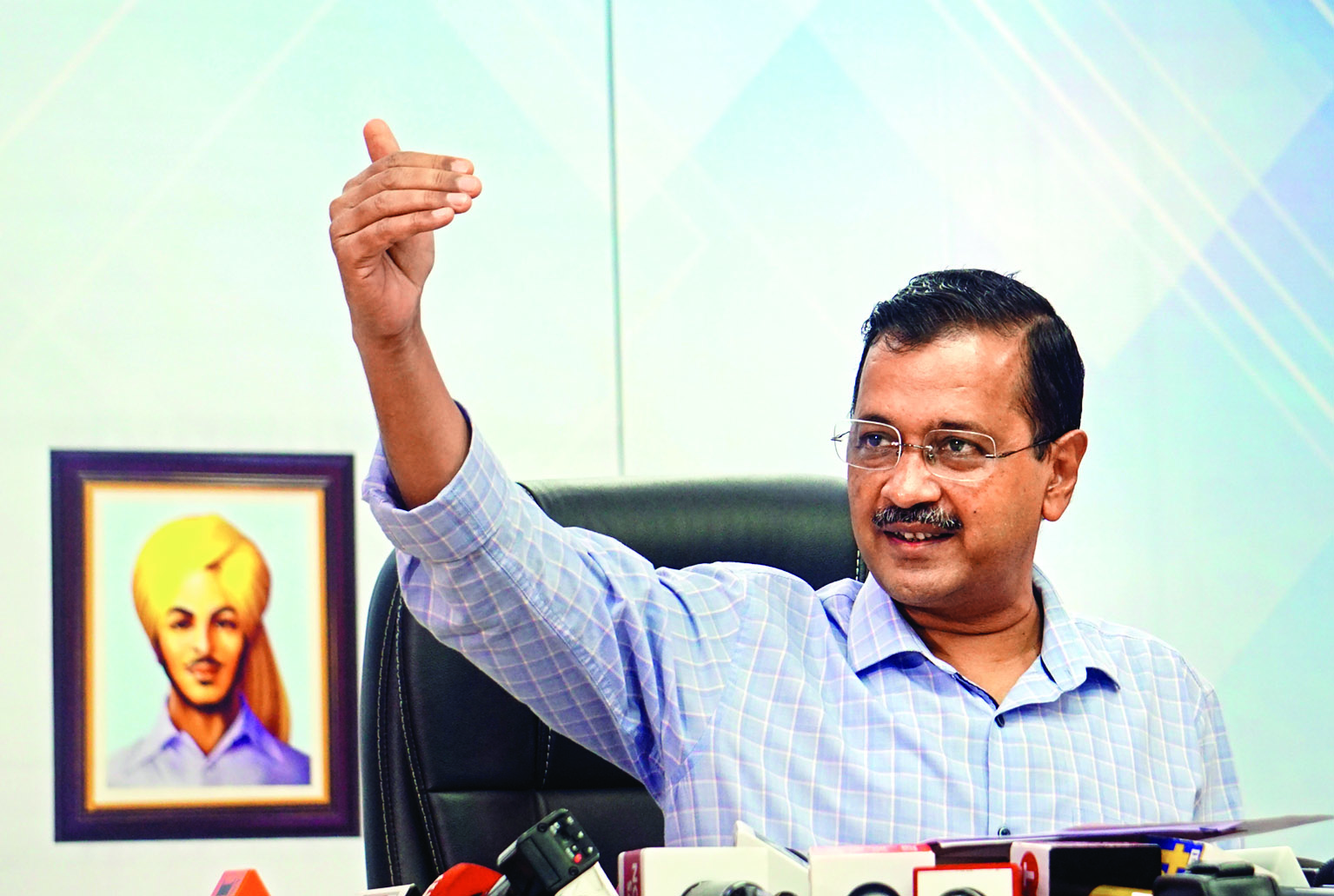 New Delhi: Chief Minister Arvind Kejriwal has asserted that there was no "liquor scam" in Delhi and that the case over his government's excise policy was created as a result of "political vendetta and conspiracy" ahead of his deputy Manish Sisodia's questioning by the CBI slated for Sunday.

Reacting to Kejriwal's assertion, Delhi BJP chief Virendra Sachdeva wondered why did the AAP government scrap the excise policy if there was no scam in it.
Addressing a press conference here on Saturday, Kejriwal said his government will fully cooperate with the CBI's investigation into the alleged irregularities in the implementation of the now-scrapped Excise Policy 2021-22. "First of all, there is no such thing as a liquor scam. We formulated the best and most transparent policy in the country," he said when asked about the CBI summoning Sisodia. The same policy implemented in Punjab has led to a 48-per cent rise in revenues, the chief minister said.
"In Delhi, they have framed the case as a result of political vendetta and conspiracy. Manish will go there and we will fully cooperate. Finally, the truth will prevail," he said.
At another press conference, Sachdeva posed questions to Kejriwal, asking why a court denied bail to one of the accused in the case on four different occasions and whether Sisodia had any contact with the other accused.
The Bharatiya Janata Party leader also wondered why did the deputy chief minister frequently change his mobile phones. Leader of Opposition in the Delhi Assembly Ramvir Singh Bidhuri alleged that the liquor "scam" involved an amount of Rs 6,000 crore and asserted that the truth will come out after the CBI probe. BJP MP Parvesh Verma said the "liquor scam" of the AAP government has been "exposed" before people and Kejriwal is now defending Sisodia.