Education minister Atishi meets MCD school principals at IIM Ahmedabad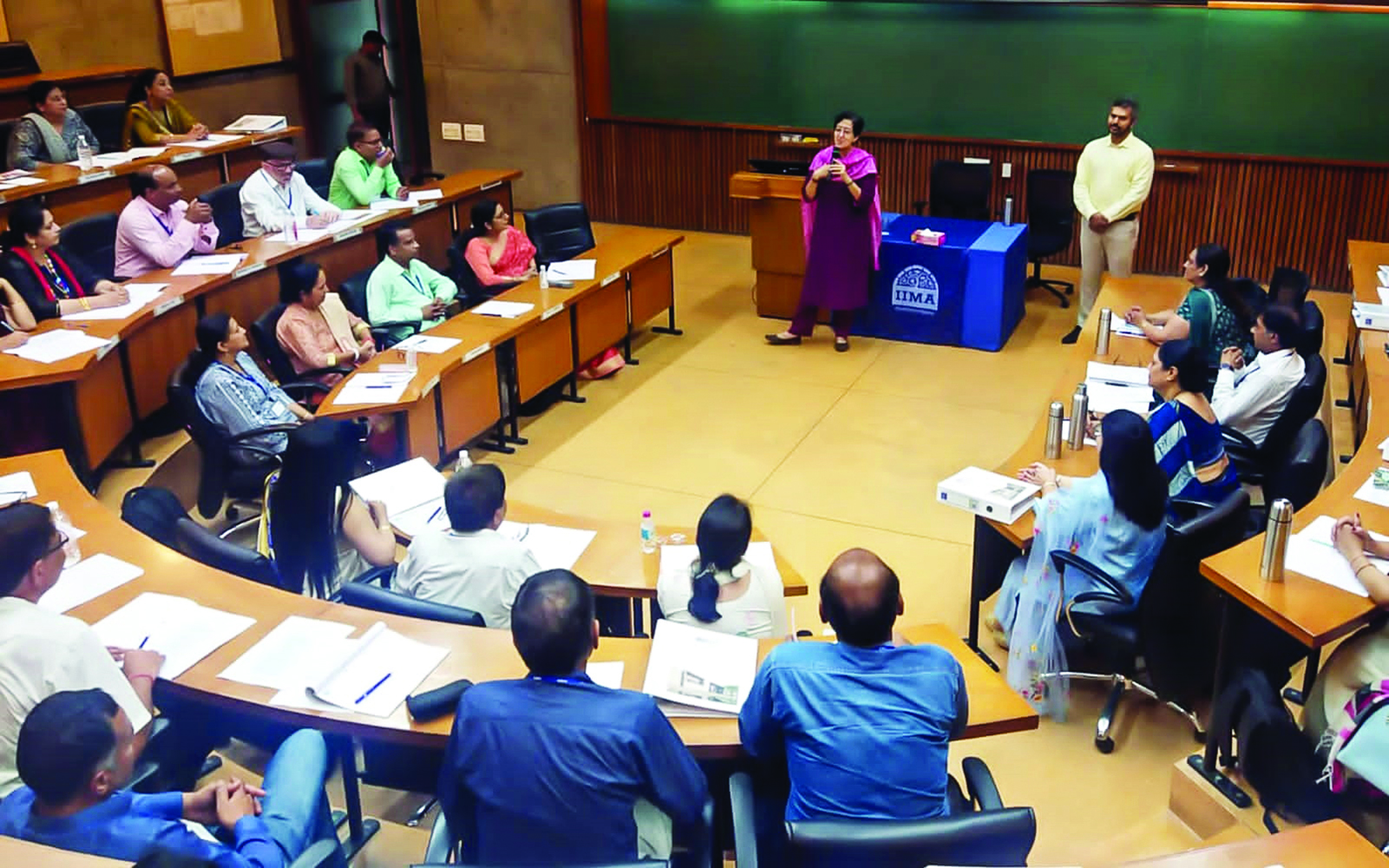 New Delhi: Delhi Education minister Atishi interacted with principals from Municipal Corporation of Delhi (MCD) schools who are undergoing a leadership and management training programme during her visit to IIM Ahmedabad.

The minister reaffirmed her commitment to extending the Aam Aadmi Party's (AAP) education revolution to MCD schools following the successful transformation of Delhi government schools. She praised the principals as the flag bearers of this revolution and encouraged them to approach the training as a mission, aiming to establish a world-class education model in their schools.
"Past governments under the MCD have always neglected us and remained apathetic towards us. To witness the AAP government treating us with dignity, prioritising our welfare and growth, and addressing our needs is incredibly encouraging," the principals said.
Atishi emphasised the crucial role of principals, stating that their approach, mentality, and working style reflect the state of the schools. The Delhi government has focused on capacity building and professional development of principals since 2015, including specialised training programs at prestigious institutions like IIM Ahmedabad.
Addressing the past neglect of teachers by MCD administrations, she assured the principals that under the AAP government, MCD teachers will receive all the facilities crucial for their professional development and growth.
The Education minister reiterated the CM's vision of providing a world-class education to all children in Delhi, regardless of their background. She stressed on the importance of learning from top-tier institutions to create an environment conducive to world-class education.
A batch of 47 principals, accompanied by three teacher educators from SCERT Delhi, began a five-day training programme at IIM Ahmedabad on June 29. Renowned professors are facilitating the programme, which focuses on school leadership and management techniques tailored specifically for MCD schools.