Edu Minister inspects under-construction govt schools in Delhi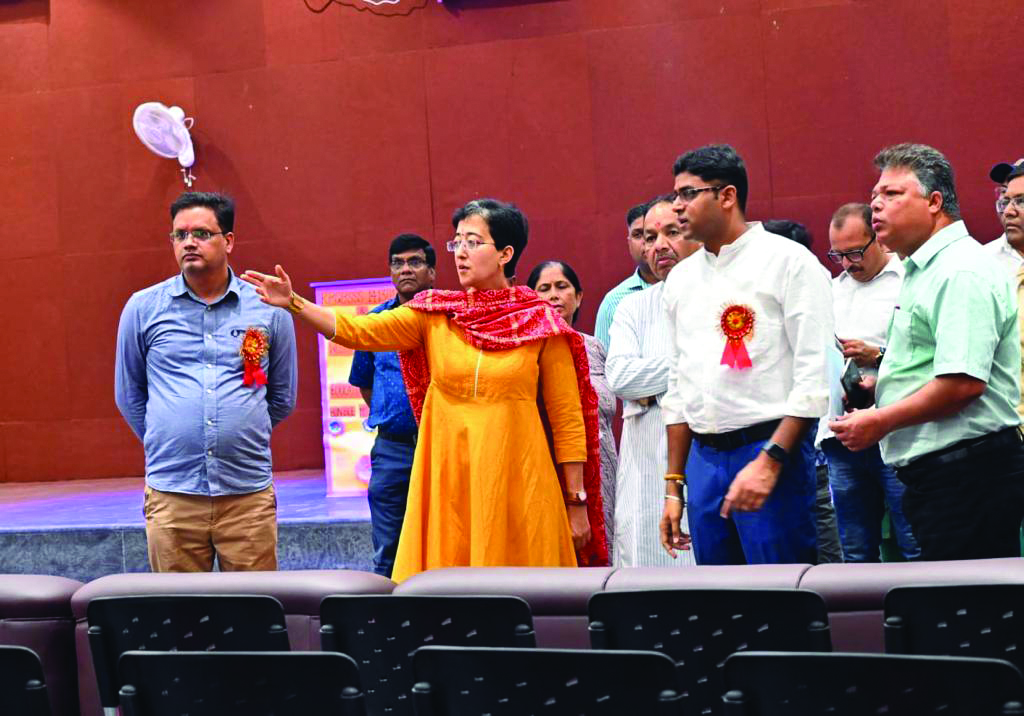 Continuing her series of visits to upcoming Delhi government schools on the direction of CM Arvind Kejriwal, Education Minister Atishi inspected two under construction schools in Rithala and Kohat Enclave.
During the inspection, the Education Minister said, "These magnificent schools built in Rithala and Kohat Enclave are a part of Arvind Kejriwal's vision to provide world-class education to every child in Delhi. With each new government school, we are moving forward in the direction of fulfilling this vision. The remarkable buildings of both schools exemplify the seriousness and priority of the Kejriwal government towards education."
She added that when someone mentions a government school, an image of a dilapidated building with broken walls and children sitting on the floor comes to mind. But in Delhi, the government has transformed this entire scenario. The schools under the Delhi government are not only superior to other government schools across the country but also comparable to private schools in terms of excellence, Atishi added.
Further mentioning the Kohat Enclave school, the Education Minister said that this school has been designed in a way that maximizes the utilization of every section and encourages children's participation in learning. She mentioned that this school will serve as a center for quality education for thousands of children in the vicinity and work towards fulfilling their dreams.