'ED investigating without jurisdiction, has shown no evidence to support allegation'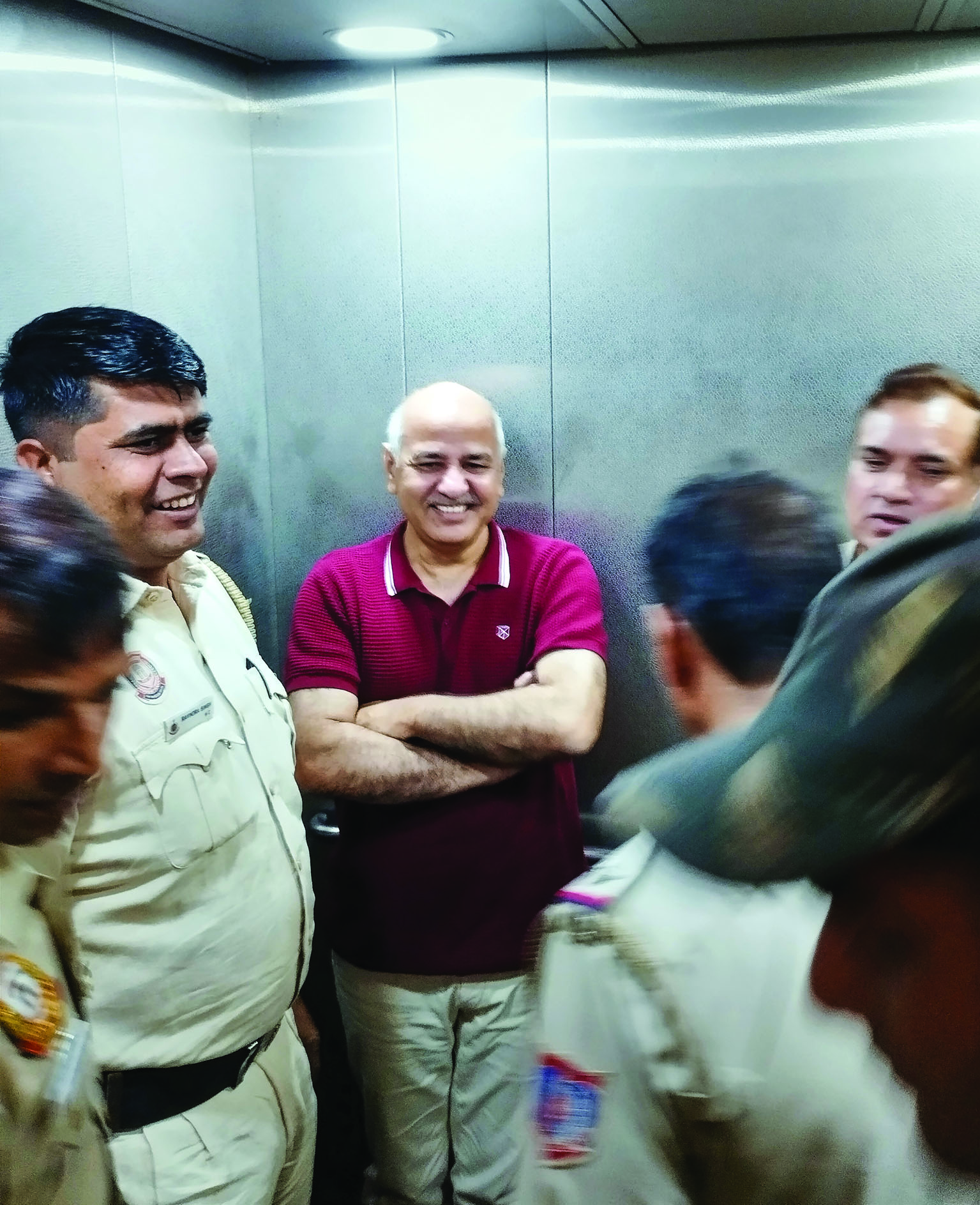 New Delhi: Strongly pressing for his bail before a Delhi court on Tuesday, the legal team of former Deputy CM Manish Sisodia has argued that the ED has been investigating the excise case without jurisdiction and so far has shown no evidence, no material, let alone any recovery, to support the allegation that any kickback was intended for Sisodia.

They have also put on record that the triple test for grant of bail has been satisfied as Sisodia is not a flight risk, the allegation with tampering of evidence is entirely vague and speculative, and there is no evidence that he has influenced witnesses.
Sisodia's lawyers have filed a rejoinder before the special court that is hearing his bail application in an alleged Delhi Excise Policy case by ED, calling for his immediate release in the matter.
According to the submission in the court, the ED is investigating the said matter without jurisdiction, and the offence should be investigated and tried only by the authorities empowered by law in that regard.
The lawyers cited a landmark 2022 Supreme Court verdict which states that the ED cannot assume powers to investigate the alleged commission of offences beyond money laundering with the proceeds of a crime. Sisodia's lawyers argued that if the ED's interpretation is accepted, it would completely usurp the jurisdiction of the police and CBI, contrary to the provisions
of law.
The statement of C. Aravind, ex-secretary to Sisodia, was deemed totally unreliable in the rejoinder, as it kept changing, was riddled with multiple contradictions riddled with multiple contradictions and was pressured to make such statements. Earlier statements by C Aravind mentioning his presence in all Group of Minister meetings were found to be in contrast to the documents on record. There are a total of 6 such major contradictions in the statements of C Aravind, which render his statements totally
unreliable.
Further, Sisodia's lawyers argued that no excerpts of Delhi Excise Policy were found in G Butchi Babu's phone, contrary to the allegations by the ED. The messages only contained general policy objectives and no reproduction of the policy itself.
The court was also presented with clause-wise details of several recommendations of the Ravi Dhawan Committee that were accepted by the GOM, refuting the allegations of the ED which stated that the GOM ignored the recommendations of the Ravi Dhawan Committee.