DU organises seminar on innovations in higher edu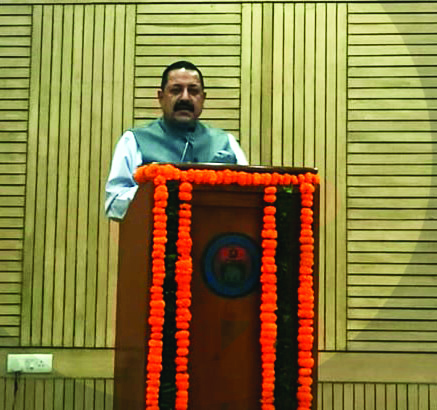 New Delhi: Delhi University's Cluster Innovation Center in collaboration with DRIIV-Effective Education, O/PSA Government of India organised a national seminar on innovations in higher education through Public-Private-Partnership (PPP) Model.

The seminar was inaugurated by Union Minister Dr Jitendra Singh. The session was presided by Prof. Balaram Pani (Dean of Colleges, University of Delhi). Dr Vikas Gupta, Registrar, University of Delhi, and Prof. Pankaj Arora (Head and Dean, Faculty of Education University of Delhi) addressed the seminar.
He said that the NEP 2020 is something that India was waiting for several decades. He further said: "It has given us a clue to realize where we were and to work accordingly. Earlier, we didn't even have a clue. The mismatch of education with livelihood will be sought to be corrected through this."
"This is where the theme of the PPP model also comes in. Delinking it with a degree and linking it with sources of livelihood," he added. He said that the universities can play an important role to liberate the mindset by making people realise that there are avenues that are much more lucrative than a government job and that will draw them.