DU grapples with littering, defacement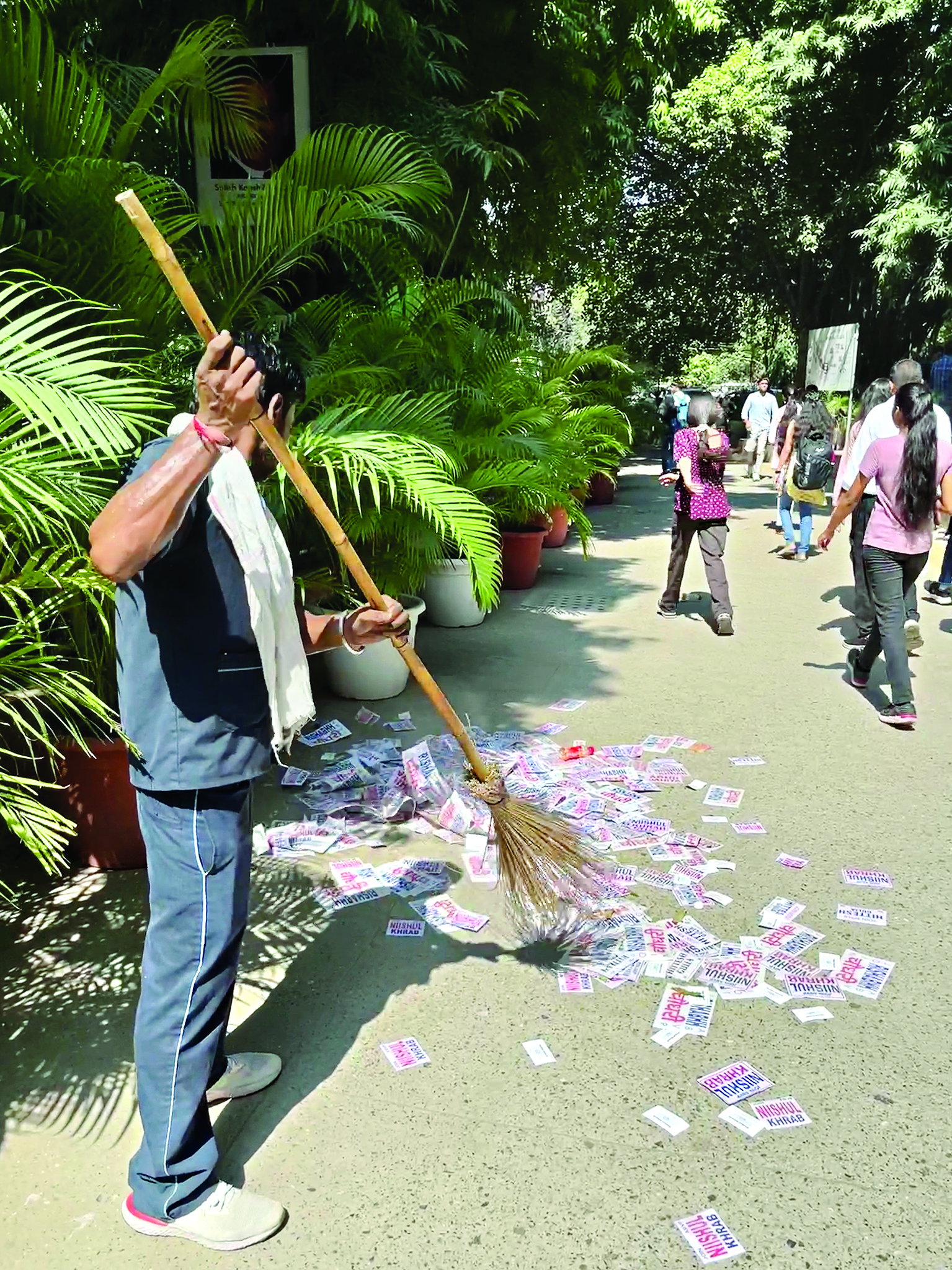 New Delhi: In light of the upcoming DUSU elections, student political parties have been defacing walls and littering with political fliers in Delhi University's North Campus, spanning approximately 28.3 square kilometers and housing 13 colleges.

The rampant littering and disregard for hygiene have raised concerns, particularly in light of the upcoming G20 summit and the government's determined efforts to clean parts of Delhi. When a sweeper at Kirori Mal College (KMC) was approached by Millennium Post, he expressed the challenges they face. "It is almost inhumane to ask us to maintain cleanliness when students refuse to cooperate. We fear their unruly behaviour, which leaves us with no choice but to remain silent and continue cleaning," he lamented.
He also noted that if students do not heed the college authorities' calls for cleanliness, they are unlikely to pay any attention to the cleaning staff. The sight of fliers strewn across the campus only serves to further demotivate students, leading to the reckless disposal of plastic waste and cans, effectively turning the campus into a dump.
Senior officials from the Municipal Corporation of Delhi (MCD) have expressed their concerns as well. Defacement of walls has emerged as a significant issue, prompting them to inform the Vice-Chancellor of the university. The officials have stressed the importance of students adhering to campaign guidelines, warning that failure to do so may result in prosecution under the Delhi Prevention of Defacement of Property Act, 2007 (DPDP Act).
Professors present at the campus stressed that this issue not only affects the university's image but also contradicts the government's efforts to clean the city. Local vendors have raised concerns, pointing out that the upcoming elections are scheduled for September 22. The implications of ongoing littering and defacement are a cause for apprehension, as one can only anticipate a worsening situation as the election date approaches.