DU Executive Council approves re-employment of 'research-oriented academicians' post retirement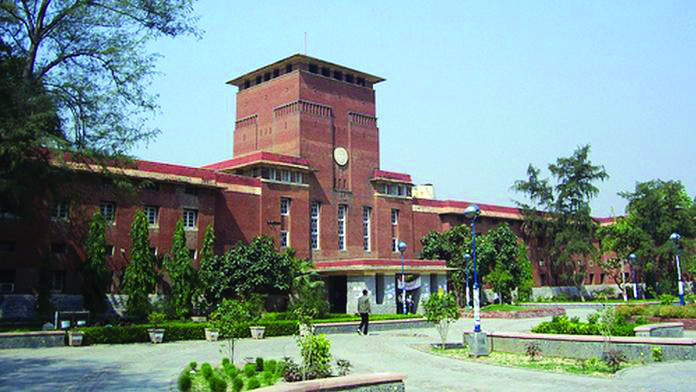 New Delhi: Senior professors at Delhi University can get an extension of five years following retirement as the university's highest decision-making body on Monday passed guidelines for the re-employment of "research-oriented academicians".

The Executive Council approved a proposal in the regard at its meeting, with officials saying it will promote research culture in the university.
The retirement age of the faculty is 65 years and no extension was given to teachers until now. In this first meeting of the new financial year, held under the chairmanship of Vice Chancellor Yogesh Singh, a budget of Rs 1,886.53 crore of the university was also passed for 2023-2024.
"After considering the recommendations of the committee constituted to prepare guidelines for the promotion of research culture in various subjects in the university and re-employment of research-oriented academicians, these recommendations were also passed in this meeting," the university said in a statement.
The re-employment rule will be applicable only in the university teaching departments, centres, schools, and institutions established by the University of Delhi, and not in its colleges.
During the meeting, Vice Chancellor Singh said the new National Education Policy envisions the improvement of quality research with an emphasis on innovation and technology development in higher education institutes.
"In order to promote and strengthen research culture, the University of Delhi constituted a committee...to prepare distinct guidelines for the re-employment of research-oriented academicians with a proven track record of quality research and publications in various disciplines, namely Science and Technology, Humanities & Social Sciences, and other disciplines," Singh said.
According to the guidelines, the application for the extension should be submitted before the date of the superannuation of the teacher. The application will be then placed before the screening committee for further processes.
The screening committee will have a chairperson nominated by the vice chancellor. Besides the chairperson, the panel will also have chairperson of the research council, dean of research, dean of the faculty concerned, dean of academic affairs, head of the department concerned, and joint registrar as members.
The re-employed professor will not hold any administrative position and the financial power will be limited to him, the guidelines stated.