DU establishes Centre for Tribal Studies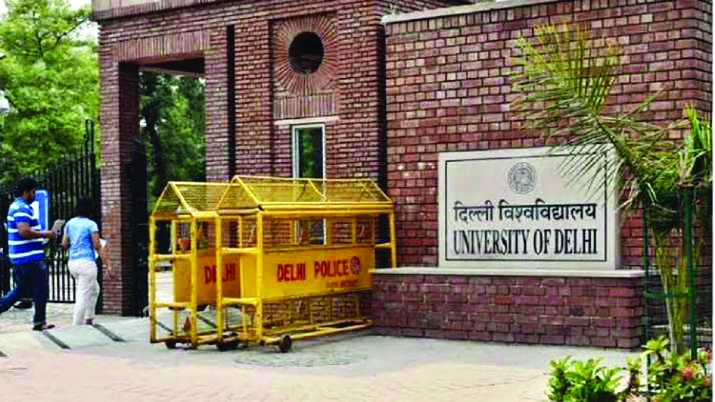 : In commemoration of the International Day of World's Indigenous People, the University of Delhi announced the inception of the Centre for Tribal Studies (CTS).
The initiative is committed to delving into the rich tapestry of tribal practices, culture, language, religion, economy, commonalities, and their harmonious relationship with nature, through a distinctly India-centric perspective.
The Centre's establishment marks a momentous stride towards addressing contemporary challenges pertinent to tribal communities, ensuring their holistic development and well-being. DU Vice Chancellor Prof Yogesh Singh, had unveiled the initiative during a public event jointly organised by the University of Delhi and the National Commission for Scheduled Tribes on November 24, 2022.
The Governing Body, helmed by Prof. Prakash Singh, Director of South Campus, University of Delhi, includes esteemed academicians such as Prof. Payal Mago, Director of Campus of Open Learning, Prof. K. Ratnabali from the Faculty of Law, and Prof. V.S. Negi from the Department of Geography, among others.
The Center will also benefit from the insights of external experts: Prof. T V Kattimani, Vice Chancellor of Central Tribal University of AP, and Prof. Chander Mohan Parsheera, Director of the Institute of Tribal Studies, Himachal Pradesh University.
Leading the charge as the Director of the Centre for Tribal Studies is Prof. Soumendra Mohan Patnaik, Head of the Department of Anthropology, with Dr. Avitoli G. Zhimo, Associate Professor of the Department of Anthropology, as the Joint Director.
A dynamic Research Committee, boasting luminaries like Dr. Seema Singh from the Faculty of Law and Dr. Santosh Hasnu from the Department of History, Hans Raj College, will propel the Center's initiatives.