Drug trafficker arrested with heroin worth Rs 1.5 crore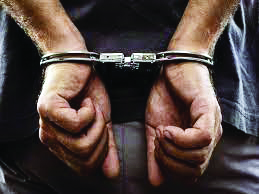 New Delhi: In a significant breakthrough, the Delhi Crime Branch has apprehended a notorious drug trafficker with a massive recovery of heroin worth Rs 1.5 crore.

The accused has been identified as Juned Khan, alias Juber (31) a resident of Bairam Nagar, Bilaspur, Uttar Pradesh. The operation resulted in the seizure of a staggering 1.541 kgs of heroin, with an estimated street value exceeding Rs 1.5 crore.
Furthermore, the vehicle used by the trafficker in his illicit activities was confiscated.
Ravindra Singh Yadav, Special CP Crime Branch, said that the successful operation was carried out by a dedicated team from the Anti-Narcotics Task Force (ANTF) led by Inspector Manish Kumar.
The team included Sub-Inspector Sukhraj, Head Constables Vikki and Jitender, and Constable Ravi, all working under the close supervision of ACP Anil Sharma, and under the overall direction of DCP Amit Goel.
The breakthrough came following a tip-off received by SI Sukhraj, who learned of Juned Khan's plans to transport a substantial quantity of heroin from Bareilly, Uttar Pradesh, to Ghazipur Shamshan Ghat, Delhi.
Acting swiftly on this information, the Crime Branch set up a strategic operation at the specified location and successfully apprehended the suspect, Juned Khan.
During the arrest, the substantial haul of 1.541 kgs of heroin was discovered, along with the vehicle used for the illegal drug trade, Yadav said.
A case has been registered in this regard under section 21/25 of the Narcotic Drugs and Psychotropic Substances (NDPS) Act at the Crime Branch police station.
During subsequent interrogation, Juned Khan revealed that he had entered the drug trade in 2016, influenced by a person named Ishrat from Aliganj, Uttar Pradesh.
Khan and Ishrat ventured into the illegal drug business, distributing heroin in various areas of Bareilly, Uttar Pradesh.
Additionally, Khan came into contact with two individuals from Manipur who were also involved in the heroin supply chain. On the instructions of Ishrat, he had travelled to Delhi with the intent to deliver the seized contraband, Yadav confirmed.