DMRC to soon launch virtual shopping, recharge app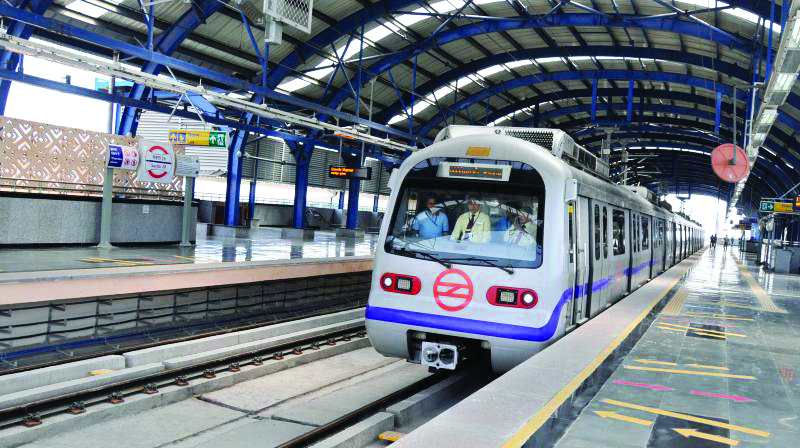 New Delhi: Delhi Metro will soon launch an app which will enable commuters to buy a range of products and book various services, including those for last-mile connectivity.

'Momentum 2.0' India's first virtual shopping app for the metro will also include features such as instant recharge of Delhi Metro's smart cards and smart payment options for other utility services, officials said on Sunday.
The app will "enable the metro commuters to buy a range of products and book services while travelling in the metro and collect their orders at the destination stations," the DMRC said in a statement. 'Momentum 2.0' will provide its users instant and direct access to custom-made services such as last-mile connectivity options, a wide array of e-shopping choices, and digital lockers for quick and safe deliveries.
In February 2022, PTI reported that Delhi Metro had embarked on a visionary project that seeks to integrate its regular services with e-commerce via cutting-edge digital platforms, with the hiring of a top consulting firm to work on the plan.
DMRC has been adding digital services for commuters in line with the government's Digital India vision. The DMRC had in February last year launched its revamped website and a mobile app with extra features.
The app will also allow users to have digital lockers at metro stations, officials said on Sunday.
Commuters using this app will be able to bikes, e-rickshaws, cabs and the timetable of feeder buses, DTC buses, and cluster bus routes from Delhi Metro's stations. "The app includes features for e-shopping options with a wide array of goods to choose from. This innovative 'brick & click' store experience will provide users with the convenience of shopping for groceries and other essential items at the metro stations," the transporter said in a statement.
Selected brands will display their products and services in the app through extended reality tools, and travellers can make purchases using a QR code, it said.
The immersive and dynamic content at these virtual stores that display the goods on offer at the station will bridge the gap between digital and real-life shopping, officials said.
DMRC is in the process of installing digital lockers named Smart Boxes' at select stations, where goods ordered through e-shopping on this app can be deposited safely and can be collected by the respective buyers once they arrive at their destination station, it said.
These smart boxes will offer secure, tech-enabled management of parcels, security items, and products. These user-friendly lockers will work for the fastest delivery and retrieval cycles in association with e-commerce players. In addition, passengers can also use the smart boxes on a payment basis, the statement said.
In addition, the app will enable commuters to instantly recharge their smart card from anywhere. There is an auto-top-up facility for smart cards inbuilt into the app. The app will also facilitate smart payments.
By setting up automatic instructions, recurring payments such as insurance, electricity, gas payments or FASTag recharge can be made easily, officials said.
The app will also provide detailed information on facilities available at metro stations such as the location and condition of gates, lifts, escalators, platforms, train timing, occupancy of coaches, and space availability.
Users can get real-time information on the arrival time of trains, subject to operational feasibility, location of platforms and exit gates.