DMRC registers record 68.16 lakh passenger journeys on August 28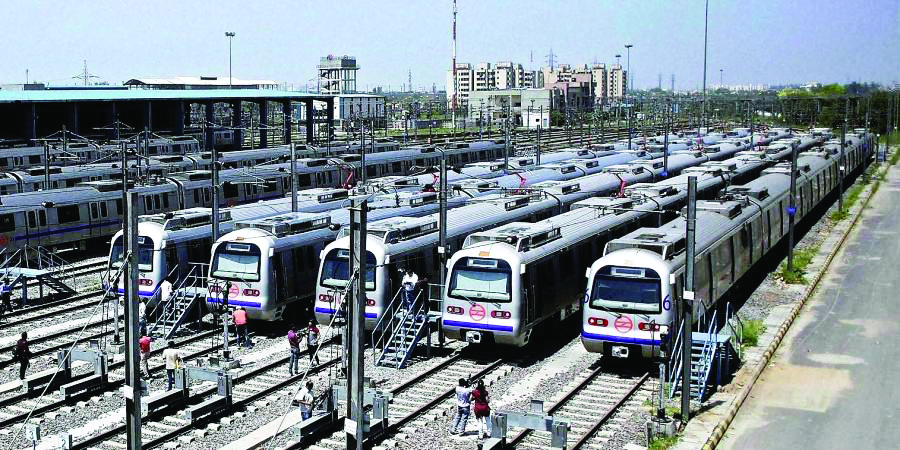 New Delhi: The Delhi Metro Rail Corporation (DMRC) registered 68.16 lakh passenger journeys on Monday marking the highest ever daily passenger journeys pre and post the onset of the COVID-19 pandemic.

The previous highest recorded passenger journey count stood at 66,18,717 on February 10, 2020, just before the pandemic disrupted travel patterns and routines.
DMRC continues to remain committed to providing means to commute to citizens in the capital as they plan on facilitating passengers on the festival of Rakshabandhan on August 30, 2023. Delhi Metro will be running around 106 extra train trips on its corridors. Additional standby trains will also be kept for induction into services to clear the rush, if required.
DMRC will also deploy additional personnel at stations to cater to the extra rush of commuters by operating additional ticket counters. Guards/Customer Facilitation Agents (CFA) will be deployed at major Metro stations to help and guide commuters on the day.
With the introduction of the QR ticketing system DMRC has made traveling by metro the easiest, cheapest and quickest way to get to any part of Delhi. In lieu of the G20 summit, the corporation has ensured that all metro stations are well maintained and well equipped.
DMRC continues to prioritise passenger safety and comfort while enhancing connectivity across the Delhi NCR region. This acts as a testament to the efforts of DMRC's dedicated staff, the support of the Delhi NCR residents, and the commitment to providing safe, efficient, and eco-friendly transportation services.