DMRC launches TBM 'Bhoomi' to revolutionise Metro infra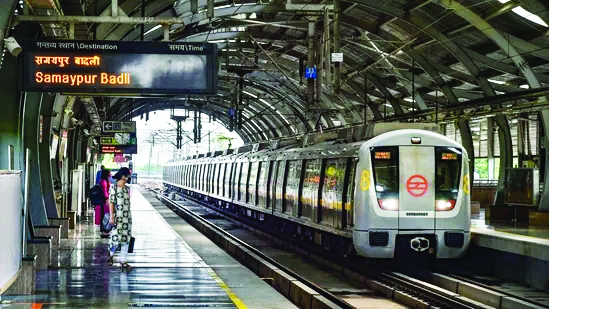 New Delhi: The Delhi Metro Rail Corporation (DMRC) on Friday started a tunnelling operation by the tunnel boring machine (TBM) named "Bhoomi" from Derawal Nagar to Pulbangash on the Magenta Line extension.

The length of the tunnel is approximately 3 kilometres and will traverse varying geological levels, reaching depths from 12.4 meters at Derawal Nagar station to 25.9 meters near the Najafgarh drain, the Principal Executive Director of DMRC Anuj Dayal said in an official statement. The project will enhance connectivity and reduce travel time for the residents.
The integration of the BEAM (Bore Tunneling Electrical Ahead Monitoring) System into all TBMs will now be done by the Delhi Metro which will help in ground predicting techniques for underground construction and will offer versatility in all geologies, including hard rock, soft soil, and mixed conditions. The BEAM system enables real-time prediction of geological strata up to 20 meters ahead of the TBM's cutter head face, effectively mitigating potential risks such as encounters with filled wells, cavities, and aquifers that could lead to ground settlement.
At present, four TBMs are operational across the city in the three priority corridors namely, Janakpuri West to RK Ashram Marg, Majlis Park to Maujpur and Tughlakabad to Aerocity. With the construction of 28 kilometres of new underground corridors, Phase IV represents a significant leap forward in the expansion of Delhi's Metro network.
The tunnel shall pass below many residential and commercial areas on the G T Karnal Road such as Derawal Nagar, Rana Pratap Bagh, Shakti Nagar, Kamla Nagar, Ghanta Ghar, Subzi Mandi and Roshanara Road.