DMRC begins encroachment drive at Lal Quila and Chandni Chowk Metro stations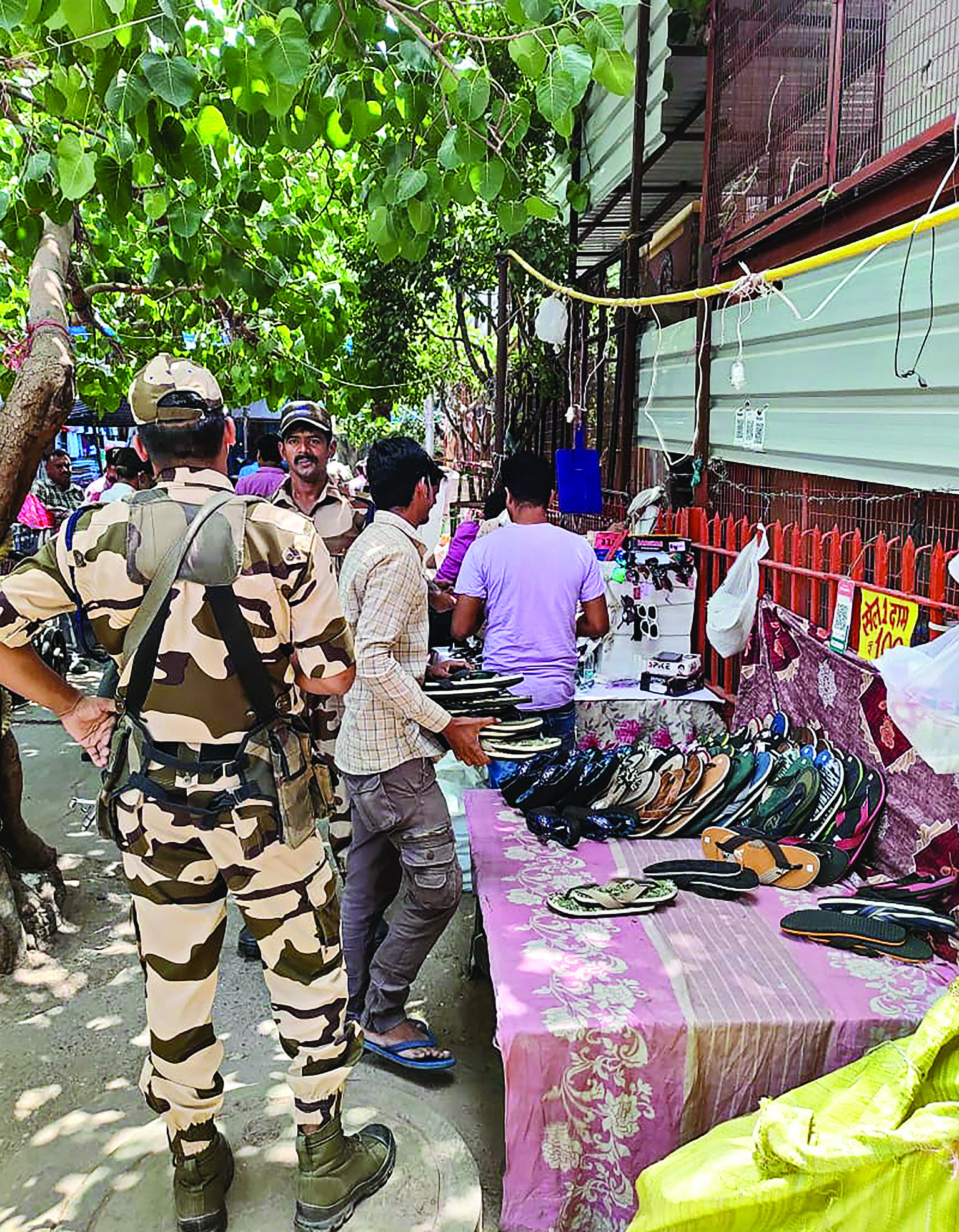 New Delhi: The Delhi Metro Rail Corporation (DMRC) began an encroachment removal drive to enhance the commuting experience of Metro passengers.

Commuters will soon have a seamless experience while entering or exiting the Metro stations at Lal Quila and Chandni Chowk Metro stations.
The DMRC has collaborated with several agencies — MCD, NDMC, DDA, and Delhi Police — to ensure the success of the drive. The joint efforts of the agencies will pave the way for a seamless and convenient travel experience for metro users.
The ongoing drive will continue till June 17, 2023, and it aims to address the persistent issue of encroachments, such as selling carts (rehris), unauthorised vendors, rickshaws, and other establishments that obstruct passenger pathways outside Metro stations.
The encroachment removal drive is focused on gate no. 1 & 2 of the Lal Quila Metro station and gate no. 5 at Chandni Chowk Metro stations where dedicated teams are working on a daily basis to clear the areas from encroachments. The success of the drive will encourage similar initiatives at other Metro stations, ensuring passenger convenience and a pleasant commuting experience across the entire network.
The DMRC has demonstrated an unwavering commitment to cleanliness, hygiene, and disciplined commuter behaviour within the Delhi Metro premises. In line with this commitment, encroachment removal drives have been organized to extend these standards beyond the stations, ensuring that the areas surrounding the Metro stations are also free from any form of encroachments.
Last month, a similar initiative was carried out at 11 Metro stations throughout the city, aimed at clearing pedestrian pathways. The DMRC emphasised the importance of cleanliness and hygiene within the Metro stations during these earlier drives. However, the focus has now extended to encompass the surrounding areas, as the DMRC endeavours to maintain cleanliness and hygiene both inside and outside the metro stations. Also with the ongoing construction of 28 kilometres of new underground corridors, the Phase IV expansion project undertaken by the DMRC and now this initiative marks a significant leap forward in the growth and development of Delhi's metro network.