DJB Vice-Chairman visits Yamuna Bridge flood relief camp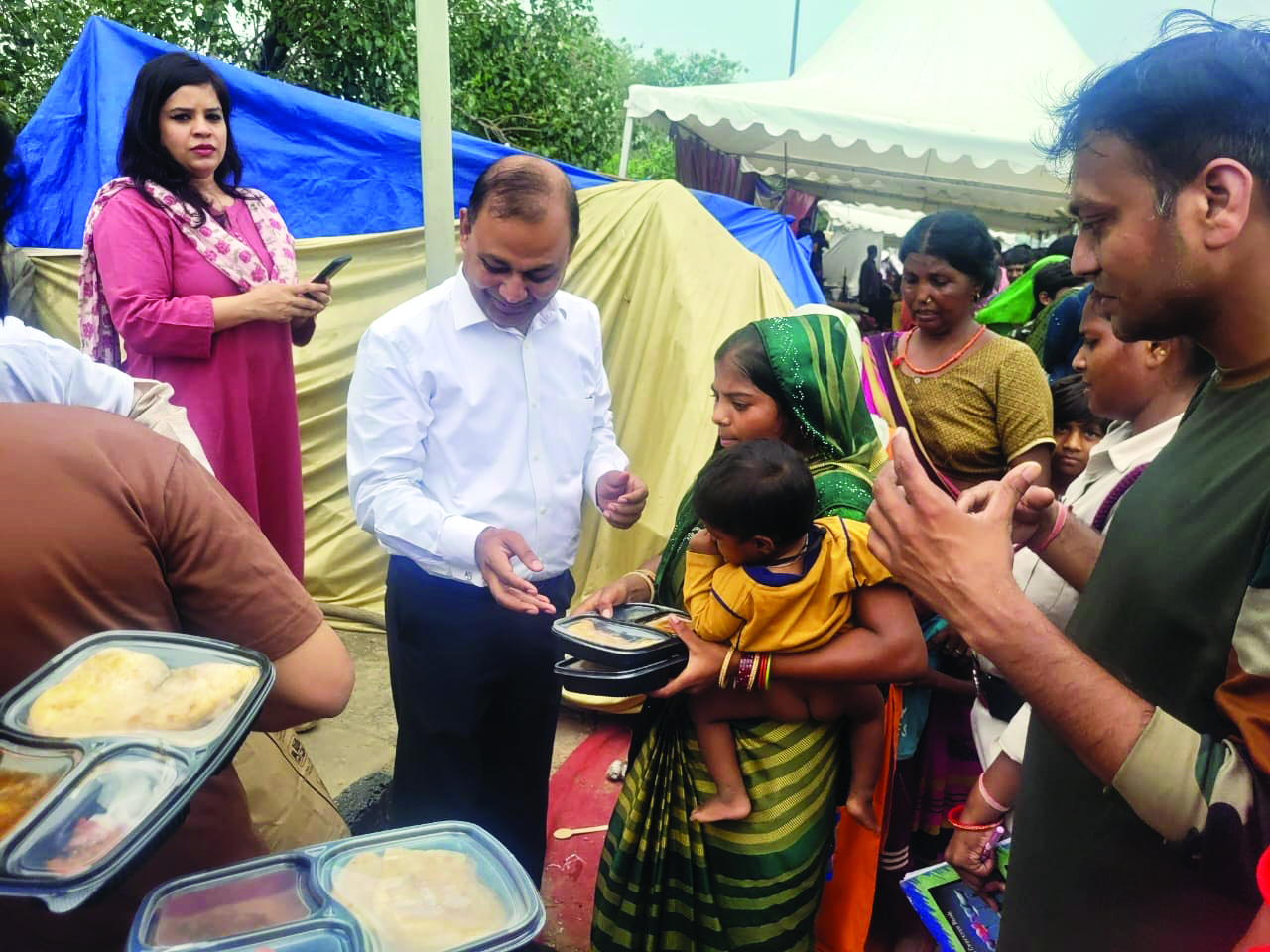 New Delhi: Delhi Jal Board (DJB) Vice-Chairman Somnath Bharti visited the Yamuna Bridge flood relief camp at Akshardham Temple to assess the situation and extend support to the flood victims on Monday.

Recognising the challenges faced by underprivileged families along the Yamuna, the Delhi government has announced financial assistance of Rs 10,000 for each affected family.
Bharti ensured adequate drinking water arrangements and distributed relief materials and food packets to the affected families.
DJB has taken proactive measures to supply clean drinking water to all flood relief camps across Delhi as well as operations at the Chandrawal water treatment plant in Delhi have been restarted, while the Wazirabad plant is partially functional, the DJB said in a statement.
Special arrangements, including water tankers, have also been deployed.
In anticipation of the monsoon season causing an increase in the water levels of the Yamuna, the DJB has also made a decision to revive the project of constructing a sub-surface reservoir on the river's floodplain at Palla.
The primary objective of the project is to store excess water and subsequently raise the groundwater level. Additionally, it aims to address the water scarcity issue during the dry summer months.
Every department of the Delhi government is actively engaged in providing necessary assistance and facilities to those seeking shelter in relief camps, Bharti added.