DJB Vice Chairman Somnath Bharti inspects Bhalswa Lake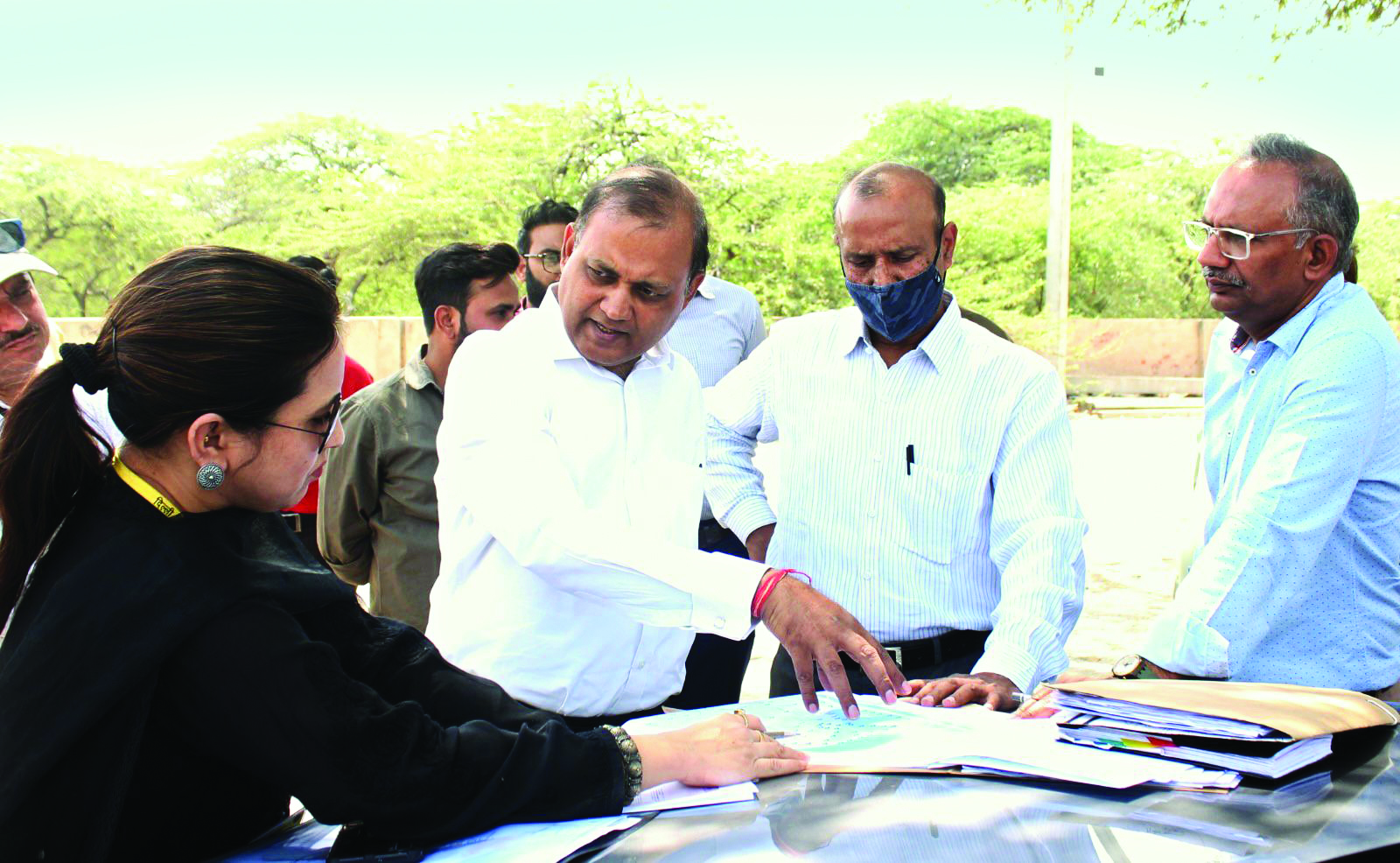 In a bid to supply water 24x7 Delhi Jal Board's Vice Chairman Somnath Bharti held a meeting with the officials of DJB and directed them to complete the work on the project at the earliest.
Bharti inspected the development works at Bhalswa Lake and held a meeting with DDA on the commencement of the project for installing tube-wells in the lake premises soon. The vice chairman said that the development of new water sources should be expedited in the capital to increase the production of water. He directed the officials to work on CM's dream project of 24x7 water supply on a war footing and that no laxity or negligence will be allowed in any work related to this project.
After inspecting the lake Bharti also inspected the golf course and the spot where installing tube-wells by DJB has been proposed. Certain aspects of the proposal were objected to by the DDA during the inspection which was resolved by Bharti on the spot and he instructed the Board and DDA officials to conduct a joint inspection on an immediate basis to remove technical bottlenecks so that the work of installing tube-wells can commence soon.
The DJB has been speeding up the work to increase the production of water in the capital. In order to increase the production of water, new water sources are being developed, lakes are being constructed to make Delhi a 'City of Lakes' and ensure a 24-hour water supply.
The Bhalswa Lake has been developed in line with this and the development of the lake has resulted in a substantial rise in the water table of the surrounding area.
The DJB has proposed a project under which it will install 62 tube-wells in the Bhalswa Lake Complex and the nearby golf course to harness groundwater. Bharti said that 8 MGD of additional water is expected to be available to Delhi from the tubewells project. The availability of additional water will reduce the demand-supply gap and will also improve water supply in many areas.