DJB to adopt latest technology to tackle water contamination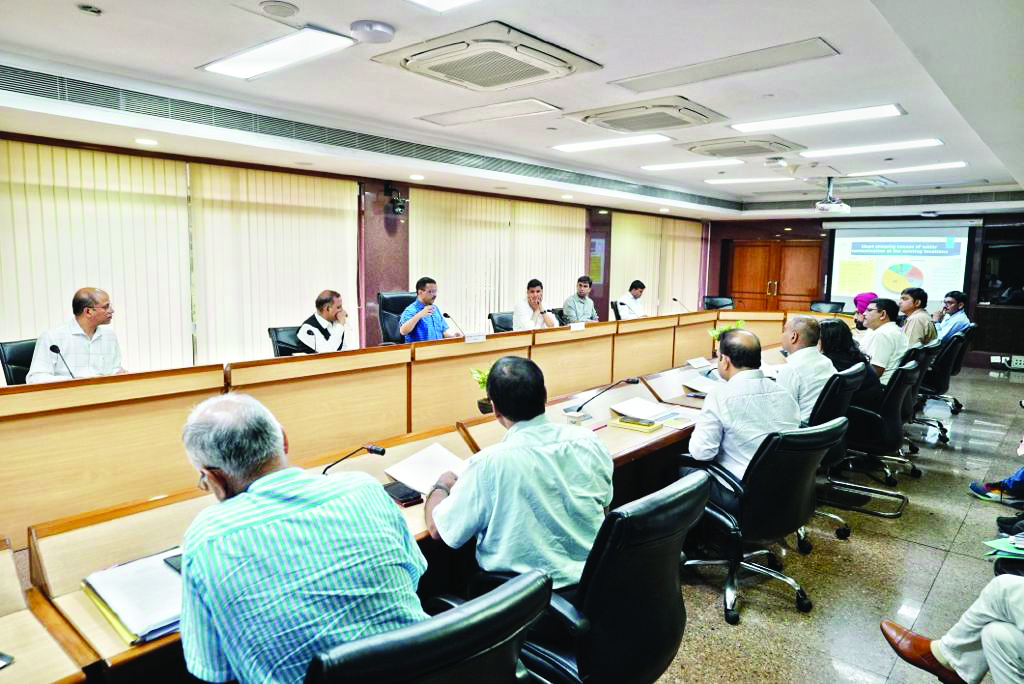 New Delhi: The Delhi Jal Board (DJB) will adopt the latest technology to tackle water contamination in the areas facing the problem amidst heavy rainfall in the city.

Over the past two weeks, the Additional Chief Engineers (Maintenance) (ACE-M) have actively engaged with MLAs to compile a comprehensive list of areas affected by water contamination.
To address pipeline defects, which may include cracks or gaps in tappings allowing the entry of impure water, officials suggested the use of helium-based tracking methods. Helium-based tracking eliminates the need for excavation or any other obstruction, making it a non-disruptive and efficient solution. Additionally, the DJB proposed the deployment of special cameras that can be inserted into the pipelines. These high-tech cameras are capable of detecting leaks or breakages within a range of up to 500 metres.
Implementing these advanced solutions will allow for prompt spot repairs to the pipelines, ensuring an uninterrupted and clean water supply to consumers while avoiding inconvenience. Recognising the significance of this initiative, the DJB has requested a specific budget allocation which CM Arvind Kejriwal has assured that he will address.
"We will ensure that there is no shortage of funds for providing clean and clear water to the people of Delhi, this plan should be implemented
quickly and in a better way," Kejriwal said.
"During monsoon season, the low-lying areas of Delhi often face waterlogging due to incessant rains. This unfortunate situation leads to water contamination in certain areas, as impurities somehow infiltrate the water supply through defects in the supply pipeline," the Delhi government said in a statement.
The issue of waterlogging is manifold. Often illegal construction and using drain space affect the flow of contaminated water which mingles with rain water, a former Delhi government official said. "The smaller drains in the lanes are covered and used by individual houses hence the water has no outlet. Ideally, the smaller drain meets the larger drain and excess drain water is transported to the drain basin. However poor management of such drains often leads to waterlogging," he said.
Several areas in the Capital like Karol Bagh have been facing water logging year after year but a permanent solution has not been found yet. The problem is also that multiple agencies like MCD, PWD, and DDA work with drain and sewer lines without being mindful of the long-term impact of short term measures.
As a result, residents are exposed to several health concerns, including jaundice, diarrhoea, and stomach infections.